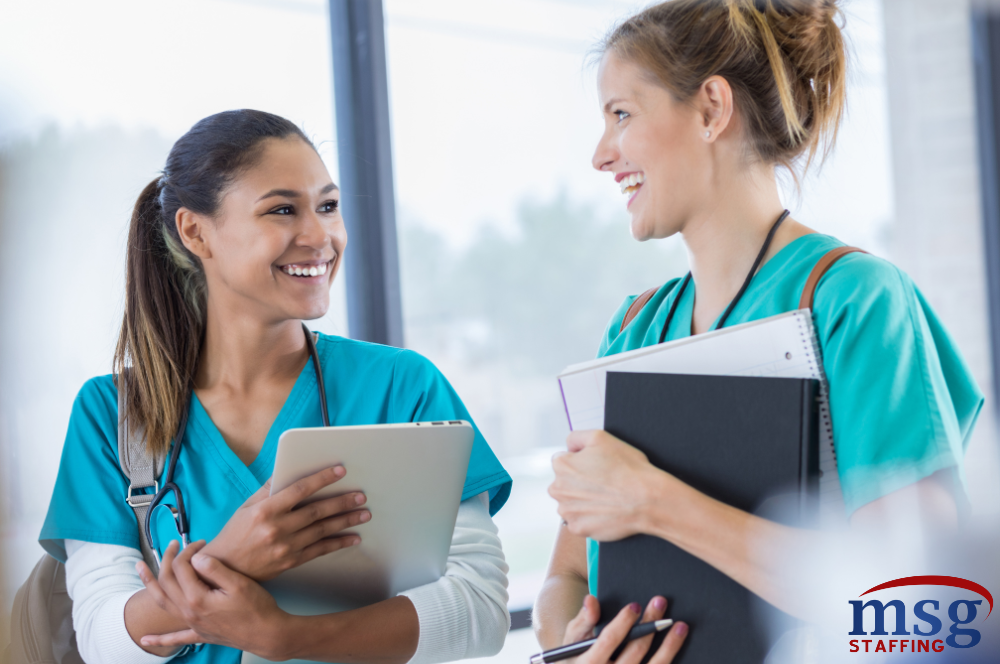 Referring people is essential in the healthcare world, especially when it comes to job opportunities. In today's job market, the competition for top talent is fierce, and referrals from trusted sources can make all the difference in landing a coveted position. Think of referrals as your own type of superpower, which you can do good with while making the world a better place.
At MSG Staffing, we understand the value of referrals and have developed a robust referral program that rewards our employees for their help in sourcing top healthcare talent. We have two different referral programs happening now. The tried and true one is open to all MSG Staffing employees and offers a variety of benefits for those who refer successful candidates.
We are also offering a new referral program called Shift Makers, where Registered Nurses can earn even more rewards for referring qualified candidates to MSG Staffing. This program has different tiers you can reach all with their own perks and rewards one of them being tickets to NurseCon Cruise! 
Both of these programs are simple – just refer a friend or colleague, and if they get hired, you'll receive the rewards and perks for it. It's that easy! You can fill out the forms on our website.
But why should you refer others to MSG Staffing? Firstly, you're helping to provide top-quality care to patients by recommending top-notch healthcare professionals to fill vital roles. But there are also benefits for you personally. Referring successful candidates to MSG Staffing can lead to additional income through our referral program, as well as expand your professional network.
In addition, referring others can help you build a reputation as a trusted source of healthcare talent. This can lead to future job opportunities, not just for you but also for those you refer.So, if you know someone who would be a great fit for one of our healthcare jobs, we encourage you to refer them to MSG Staffing. With our comprehensive referral program and Shift Makers program, it's a win-win situation for all involved. Don't delay, start referring today!
Categories
Subscribe to Newsletter
You agree to receive email communication from us by submitting this form and understand that your contact information will be stored with us.