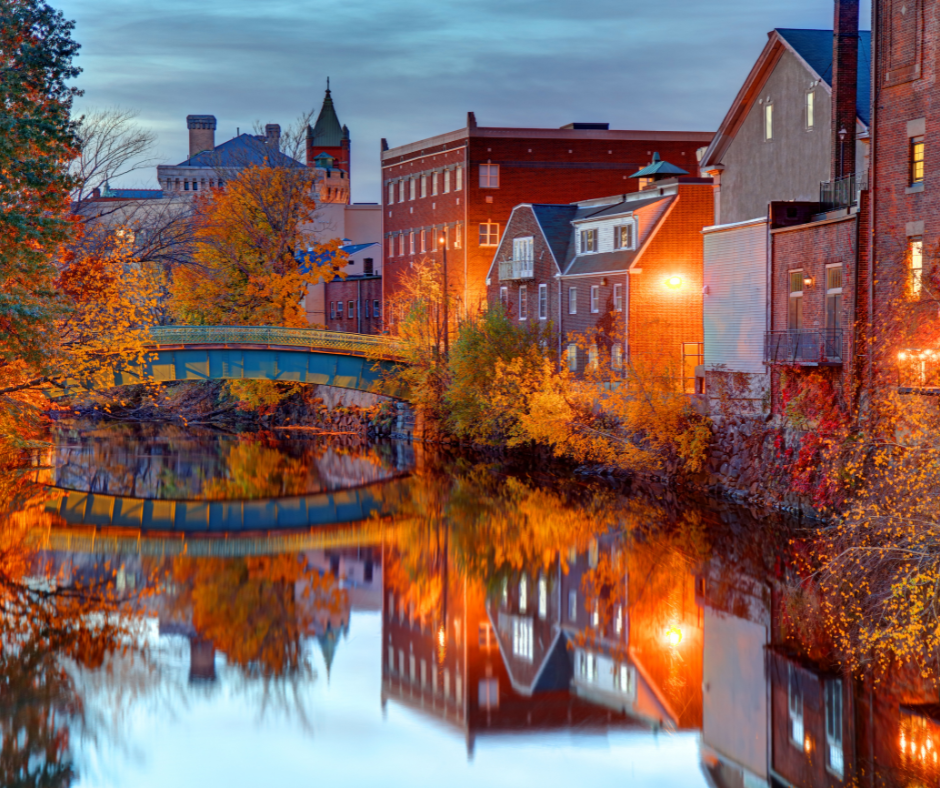 Visiting Massachusetts
Fall is my favorite time of year with all its beauty and changing of colors. It's just magical. Massachusetts is one of the few states that can be explored within a weekend while enjoying everything that the fall season has to offer. From drives to an entire city dedicated to the holiday season, Massachusetts is a must visit state in the fall. MSG Staffing has a few top-rated events you can't miss we want to share with you in hopes that you too will be visiting Massachusetts soon.  
Walking the Freedom Trail
Take advantage of the cooler temperatures and spend some time walking the Freedom Trail located in downtown Boston. You can explore it on your own or you can book a tour where a guide will educate you about the history of the area as well as the sixteen official sites on the trail.
Food Picking
No matter where a person is, during the fall picking apples and pumpkins are a staple in the fall season. In Massachusetts, there are lots of fun and unique farms to visit depending on what area of the state you are in. Most places have their own websites showing their schedules and if reservations are required so be sure to explore it before heading out. While traveling to these unique farms, you will get to experience all the fall colors on the scenic drives.
Tangerini Farm in Millis is a great choice for families, they have a restaurant and an ice cream stand. Belkin Lookout Farm in Natick is another one of our favorites, they offer a fabulous, outdoor restaurant with their own beer and hard cider. Another family favorite is Honey Pot Orchards in Stow has the largest edge maze in North America, hayrides, and farm animals.
Visit Salem
The historic town of Salem is home of the Salem Witch Trials and is a great place to visit in the fall – especially in October. They offer all sorts of spooky and fall related activities including outdoor markets, magic shows, haunted houses, tours, and ghost hunts. So many events are happening you will not get bored during your visit.
While you are in Salem, you can also visit the Peabody Essex Museum, the Salem Witch Museum, the House of the Seven Gables, the Salem Maritime National Historic Site, and more. Salem is my favorite destination in October.
The Mohawk Trail
This trail is New England's first official "scenic tourist route", and it does not disappoint.
It is a 63-mile stretch of road in Western Massachusetts. Along this route, you'll find beautiful views of the fall foliage, antique shops, state parks, museums, and more. Spend your day driving and taking in all the scenic colors and towns. It is sure to relax you and make your heart feel warm and happy for the season.
Whatever you like to do for the fall season, we have it and more here in our small state. These are just a few of the options we have for you to enjoy, but the list is endless. MSG Staffing has job opportunities all over the state, so you won't have to miss any of it. Speak to one of our recruiters today to see if we can get you in a new position before the fall foliage changes for the year. Don't wait, visiting Massachusetts in the fall needs to be a high priority this year!
Categories
Subscribe to Newsletter
You agree to receive email communication from us by submitting this form and understand that your contact information will be stored with us.