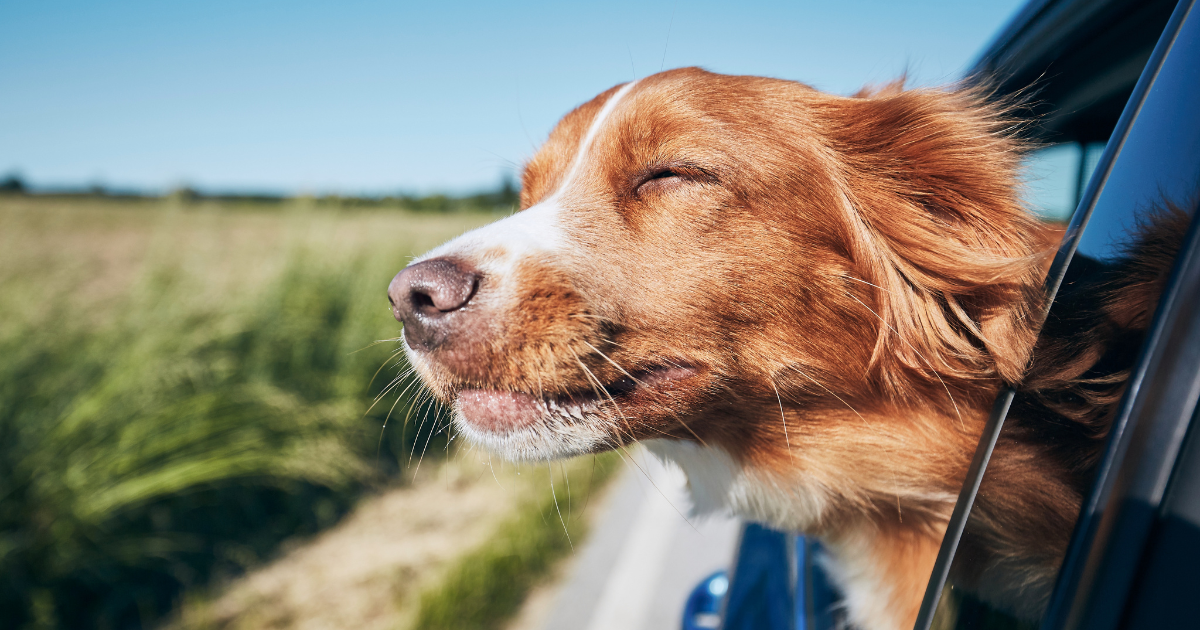 Travel nursing is an incredible opportunity that allows you to leave behind the daily grind and explore new places—all while earning an income that can help pay off student loans or save up for those much-needed adventures. The best part about this whole thing? You can bring your pets with you! We know it seems like such a hassle when first thinking about it, but that's why we're here! We are going to give you some much needed tips in order to enjoy travel nursing to the fullest with your four-legged buddy along for the ride. Travel nurse job with your pet!
Documentation for your pet
Before going on a trip with your pet, be sure to have the proper documentation or identification for your furry friend. No one wants to think about something happening, but it can happen, and it never hurts to be prepared. Having them microchipped, getting an updated ID tag, and traveling with all the recent vaccinations can all go a long way in regard to safety. One last thing I would mention is to have a recent picture of your pet but if you're anything like me you are taking regular pictures of your fur baby and sharing with the world, so no problems there.
Health check before you go
Take some time before your trip begins to take your pet to the vet for a regular checkup. Let the vet know your plans and they can keep that in mind while doing the exam. Some dogs might have conditions that could make traveling difficult or dangerous, so it's always best to be safe than sorry.
Research local vets
It is a good idea to know the name of a local veterinarian and do your research on that vet. If you are not sure which vet to use, ask your current veterinarian for a recommendation. It's good to know where you can go in case anything happens. Be sure that the vet you choose has good reviews and can see new patients if/when it is needed while you're there.
Prepare correctly
If you're a travel nurse, be sure to plan your travels with your pet in mind. The most common form of transportation between assignments is by car; however, if you must fly, make sure you review airline policies and TSA restrictions prior to your flight. Knowing that your pet will most certainly need to fly in a crate, be sure they are comfortable in one. Also be aware that they shouldn't eat too close to their departure time because they may become ill because of it.
Pack the essentials
As a travel nurse, you've undoubtedly got a few things you must have with you on assignments. Your pet is no different. Does your furry friend have a favorite bed or a toy he/she cannot live without? It's important to have these things when traveling with pets because it will make them feel more at home and less anxious.
Allow safe traveling
No matter how long the trip is for, make sure you have all the essentials for your pet such as food, water, and medicine. Also another tip on this is to keep these items on your carry on if you are flying as sometimes checked bags can become lost. Another way you can keep the traveling safe is to have a pet carrier and if needed give your pet anxiety medicine to make the trip less stressful for them.
I don't know about you, but my dog is literally one of my best friends and if there is a change, I can take him with me somewhere… it's happening! We hope this article makes you feel less stressed when it comes to traveling with your pets. If you're ready to take the next step, we invite you to explore MSG Staffing's extensive list of travel nurse jobs. Call one of our friendly recruiters at (508) 799-7674 for more information about how to get you and your furry best friend started. Are you ready to find a Travel nurse job with your pet?
Categories
Subscribe to Newsletter
You agree to receive email communication from us by submitting this form and understand that your contact information will be stored with us.