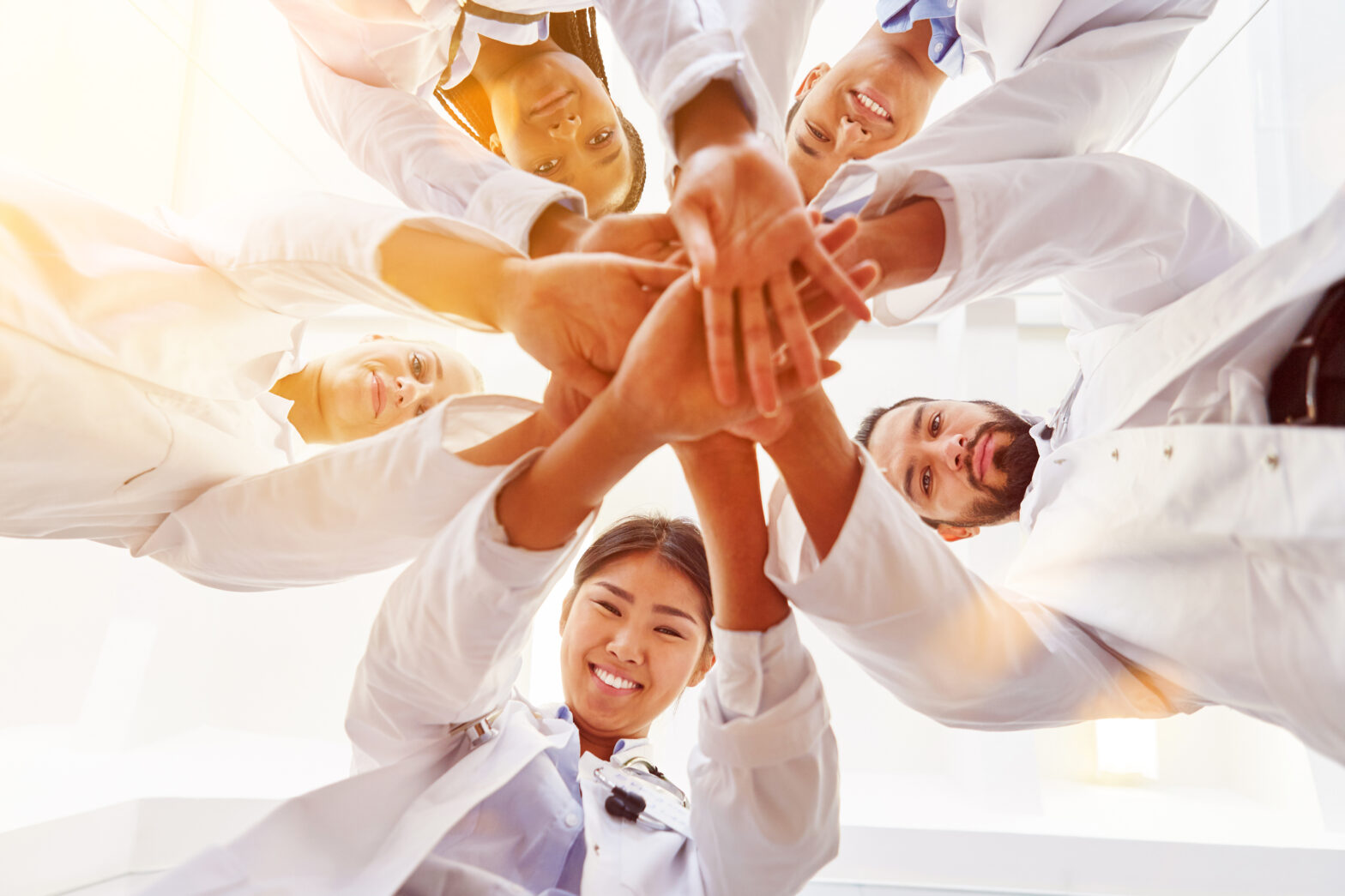 Average time to read: 4 minutes
Networking is the process of making connections and building relationships with other people. Understanding the dual-sided nature of networking will help you advance in your career and personal life.
TL;DR
Networking involves giving and receiving. When networking, remember to find ways you can benefit others.
Developing a friendly and helpful disposition will make networking incredibly natural.
You can be compensated up to $750 for referrals to MSG Staffing.
We've all heard the adage:
"It's not what you know, it's who you know"
Nothing is truer when it comes to advancing your nursing career. Any good salesperson will tell you that people prefer doing business with the people they know, like, and trust.
The truth of the matter is, all people feel that way.
Get What You Want Through Reciprocity
Most articles that discuss networking focus on what's in it for you. It's true, there are personal benefits to networking:
Strengthen professional connections
Get fresh ideas on how to solve problems
Find new job opportunities
Get career advice
The best way to receive a benefit from networking is to first find a way to be of benefit to others. This is true because people are hardwired for reciprocity.
You can see how prevalent this is in religion and society, and even music.
Christians call it "sowing and reaping". Hindus and Buddhists call it "karma". We have sayings like "you'll get what you deserve", and songs like "You Get What You Give" (by The New Radicals) and "What Goes Around Comes Around" (by Justin Timberlake)
People tend to repay like for like. Do someone a favor, and they'll want to do a favor for you. Do someone harm, and watch out—you likely have animosity headed your way.
What most people don't realize is:
"If you fail to help other people, other people will fail to help you."
You want to reap the benefits of networking? Then do for others what you want them to do for you.
Who Should You Network With?
When you hear the word networking, most people think of shaking hands with strangers in a crowded room at a networking event.
Your pre-existing relationships are a much better place to start. Consider your:
Former colleagues
Old friends
Previous bosses or charge supervisors
Alumni or classmates
Other volunteers (if you volunteer your time)
Remember, the key to receiving favors from people is to do one for them. The simple act of offering to do a favor will position you in their mind as a helpful and generous person.
You're probably very busy, which means you've lost touch with some of the people above. No problem. Just reconnect! Reach out through text, social media, or give someone a quick phone call to check in and say hello.
Additional Places To Network
Outside of your pre-existing network, you can find like-minded people in many places.
Join some facebook groups, and be helpful in them. Do the same on AllNurses.com. It's highly probable you have the answer (or at least some insight) into questions your fellow nurses are asking there.
Seek out professional groups, or expand your network on LinkedIn. If you're considering a travel assignment, ask people who already work there what the culture is like.
You should also attend events. An event may present itself as volunteer opportunities. Take advantage of that. You never know who you might wind up talking to while doing community service!
Breaking The Ice
The easiest way to break the ice with someone you know is to share a memory you have of them.
It feels so good when a friend reaches out to share a memory they have of you. It means someone was thinking of you, and who doesn't like a trip down memory lane?
So start there. Think of something you did with the person you want to reconnect with, and let them know you were thinking about it. It could be an assignment you worked on together, volunteer work, a difficult class you struggled through together. The possibilities are endless.
Once you've broken the ice, it's time to ask a question.
Ask about their career goals and look for opportunities to help them reach them. If you can make a connection to someone so they can reach their goal faster, offer to do it.
Ask about any current challenges they're facing, and offer support, sympathy, or a fresh perspective.
Ask about their family, and how the last few years have affected them.
If you can't help with their goals or challenges, let them know you will keep an eye out for people who can. Tell them to look through your professional network and offer to make an introduction to anyone they may want to talk to.
Letting others know you are willing to assist them will make them want to do the same for you.
Make A Referral: Give What Has Been Given To You
If you work with MSG Staffing, then you know we strive to be the most convenient, personable, and responsive healthcare staffing service in Massachusetts.
Too many nurses are feeling burned out these days. Working with agencies that don't fully disclose what they know about assignments, or don't promptly return phone calls and emails is exhausting.
We can help! Our purpose statement is to improve lives one assignment at a time, through proper care and concern for all.
That "all" includes you. Our Referral Program pays up to $750 for referrals. You don't even have to currently work with us to take advantage of it.
If you are a healthcare professional and need help finding the right job, or your next assignment, please reach out!
Categories
Subscribe to Newsletter
You agree to receive email communication from us by submitting this form and understand that your contact information will be stored with us.