Unlock Surgical Success: Your Premier Partner for Specialized Staffing Solutions
Navigating Surgical Staffing Challenges? Allow Us to Pave the Path
Is your surgery center grappling with staffing shortages that lead to operational hiccups, patient concerns, and staff fatigue? Your surgical success journey may be stymied by these obstacles, which can adversely affect patient care and staff motivation. However, you can breathe easy! Our team of specialists is poised to take the lead and help you navigate these precise challenges for your surgical center staffing solutions today.
Uncover the True Value of Partnering with Us
Streamlined Operations
Achieve operational excellence by overcoming recruitment challenges through our skilled medical team.
Elevated Patient Care
Deliver unparalleled patient experiences by ensuring that the right professionals are in place, elevating the quality of care provided.
Enhanced Flexibility
Maintain the flexibility to meet fluctuating patient volumes and surgical schedules with our tailored staffing solutions.

Positioned Roles
Local and Travel RNs/LPNs, CNAs, Rehab Counselors, Medical Assistants, Pharmacists, Social Workers, Advanced Practice Providers, Physical Therapists, Medical Lab Professionals… we help them all.
Quality Nurses, When and Where You Need Them.
Staffing Options
Empower

Care

Excellence: Your Workforce Engine
We're in Sync with your Mission
Like you, we're deeply dedicated to achieving excellence in surgical care. We've encountered the unique challenges that surgical centers encounter, and we're well-versed in the path to success. Count on us as your dedicated partner, and together, we'll secure your surgical center's triumph.
Real Voices, Real Impact:
Hear from Our Top Facilities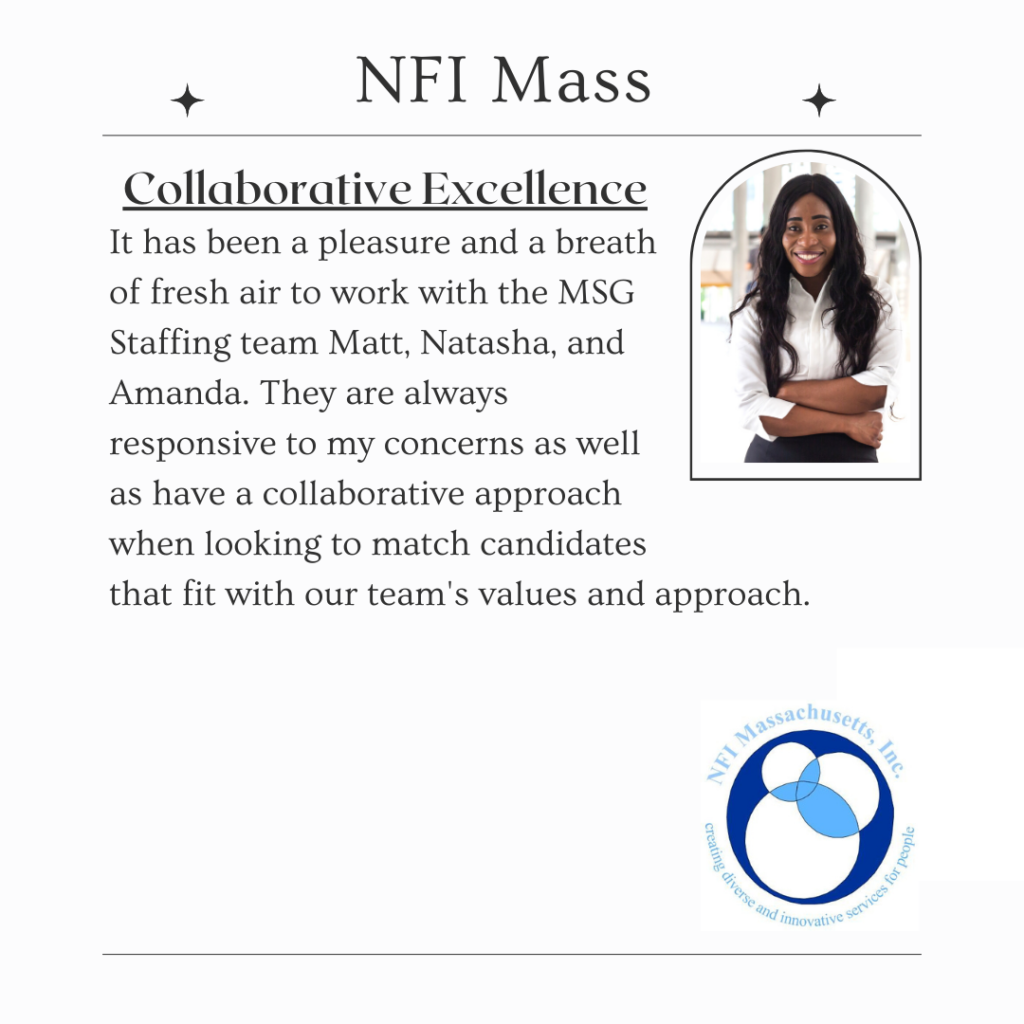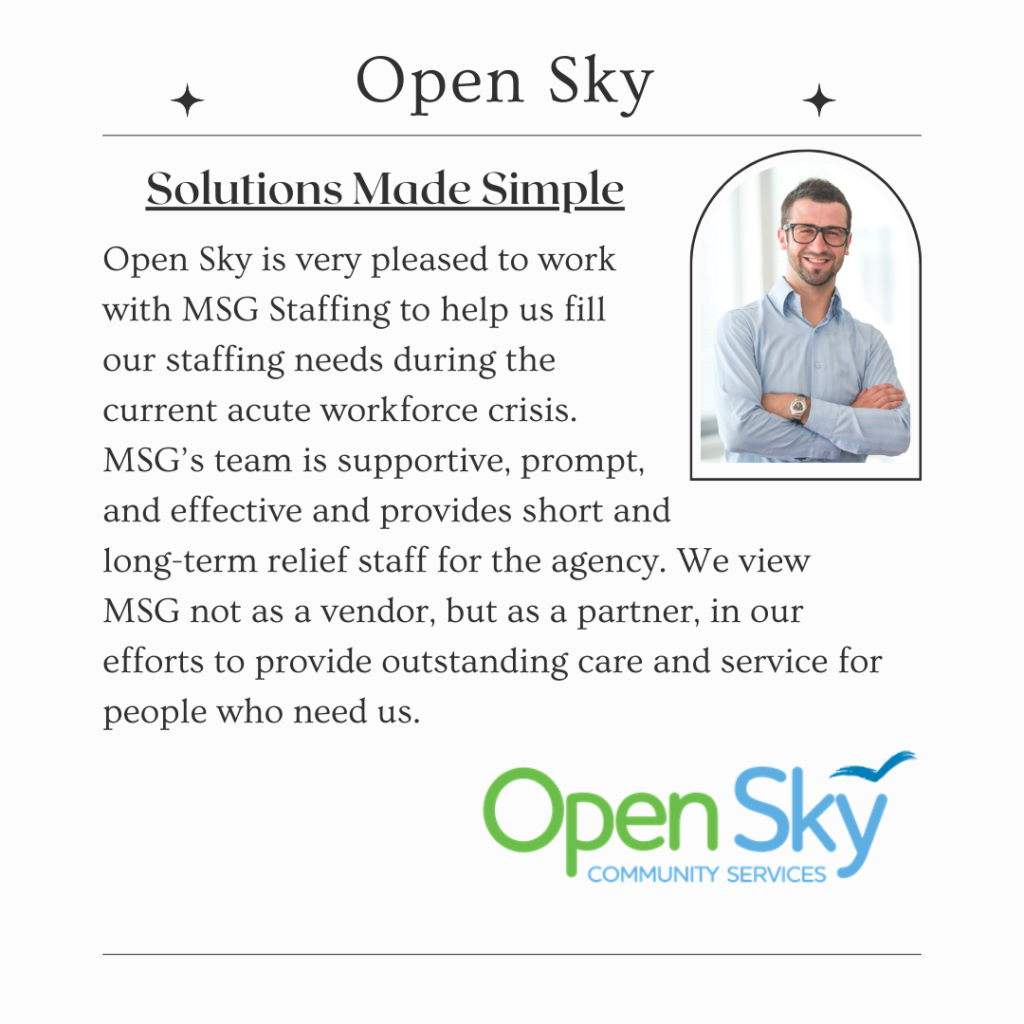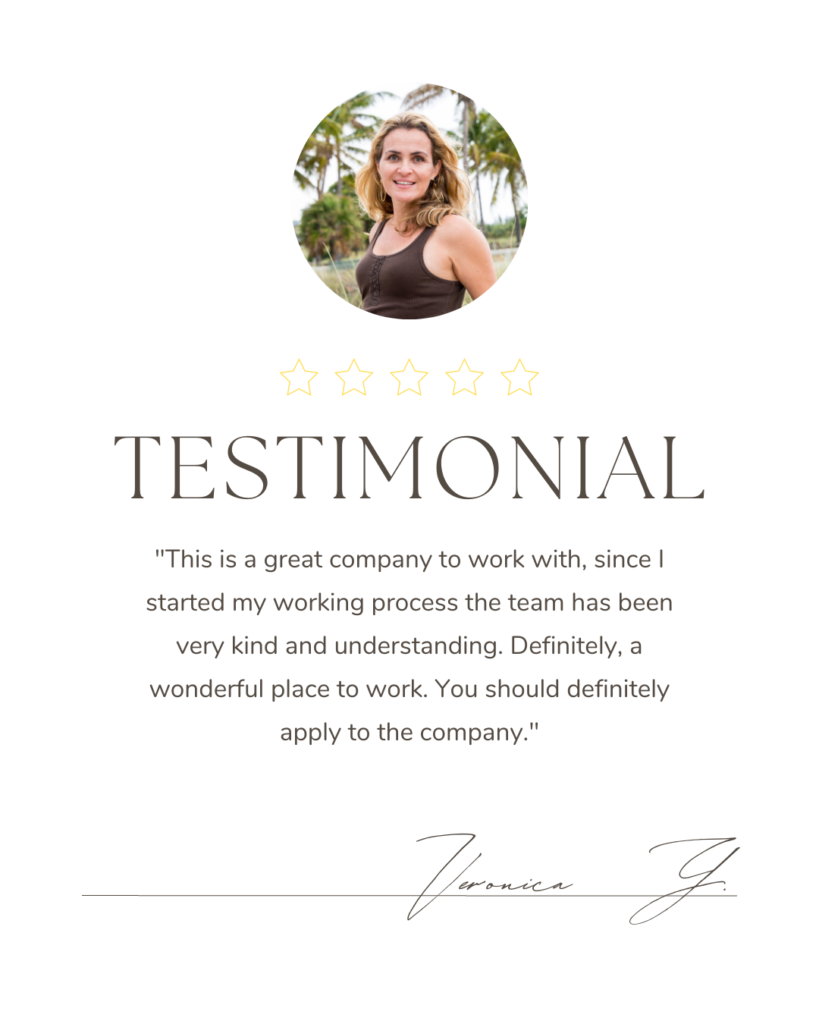 Three Easy Steps to Elevate Your Surgery Center's Staffing
Step 1
Fill Out Our Quick Staff Request Form
Experience a hassle-free start by filling out our streamlined staff request form. It takes just minutes to provide us with your requirements, and we'll promptly begin matching you with top-tier professionals.
Step 2
Consult with Our Expert Account Management Team
Our dedicated account management team is here to collaborate with you. We'll discuss your current and future staffing needs to create a tailored solution that aligns perfectly with your goals. Expect seamless communication and expert guidance every step of the way.
Step 3
Interview and Welcome Your New Team Members
We understand that time is of the essence. That's why we offer a fast turnaround time for interviews and placements. Once you've found the perfect candidates, you can quickly accept them and welcome them to your team.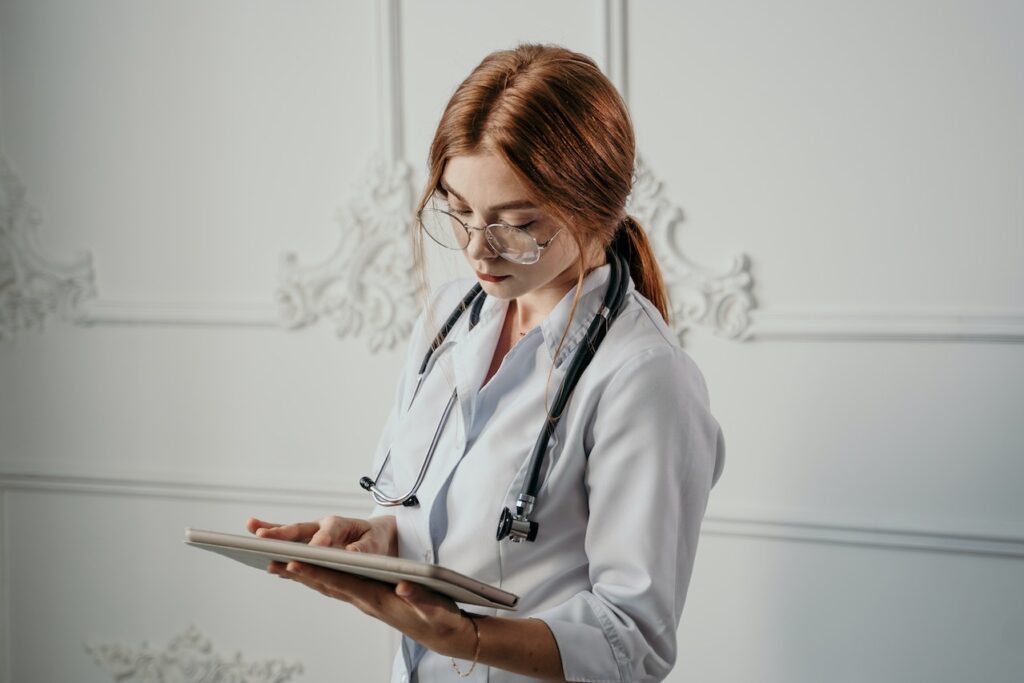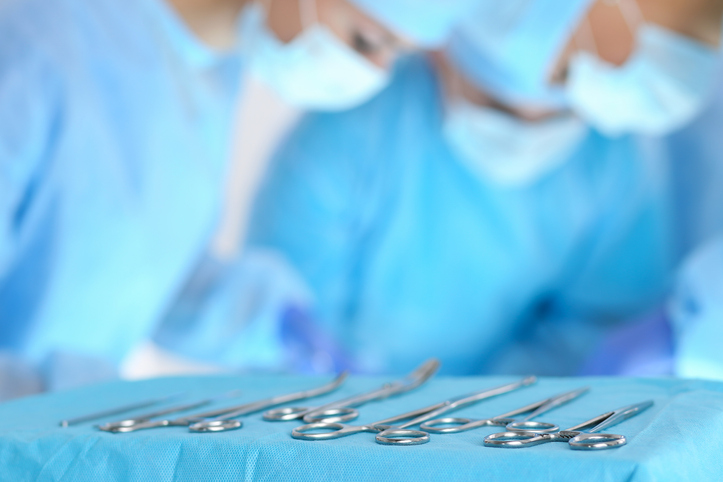 FAQ
How can MSG Staffing address the specialized needs of my surgical center staffing solutions?

Our staffing agency specializes in recruiting and providing highly skilled medical professionals trained specifically for surgical environments. We understand the unique demands of surgical centers and can match you with professionals who excel in this setting, ensuring seamless operations and exceptional patient care.
How quickly can you help us find qualified staff for our surgical center?

We understand that surgical centers often face fluctuating demand. MSG Staffing offers flexible staffing solutions, including temporary and contract placements, allowing us to provide skilled professionals on short notice, helping you maintain optimal staffing levels and adapt to changing surgical schedules.
Can you assist with credentialing and compliance requirements for surgical staff?

Absolutely. We have a thorough understanding of the regulatory and credentialing requirements specific to surgical centers. Our team can help you navigate these processes, ensuring that all staff members are appropriately credentialed and compliant with industry standards.
What steps do you take to ensure the quality of the staff you provide for our surgical center?

We have a rigorous vetting and screening process in place. Our candidates undergo comprehensive evaluations to assess their skills, experience, and compatibility with surgical center requirements. We also conduct reference checks and verify credentials to ensure the highest quality of staffing for your surgical center.
How can MSG Staffing help mitigate staff burnout in our surgical center?

Staff burnout is a critical concern in surgical centers. Our agency can assist by maintaining appropriate staffing levels, reducing the workload on existing staff, and providing relief during peak demand periods. This helps prevent burnout, ensuring your surgical staff remains motivated, efficient, and dedicated to providing top-notch patient care.
Need a new job? We can help.