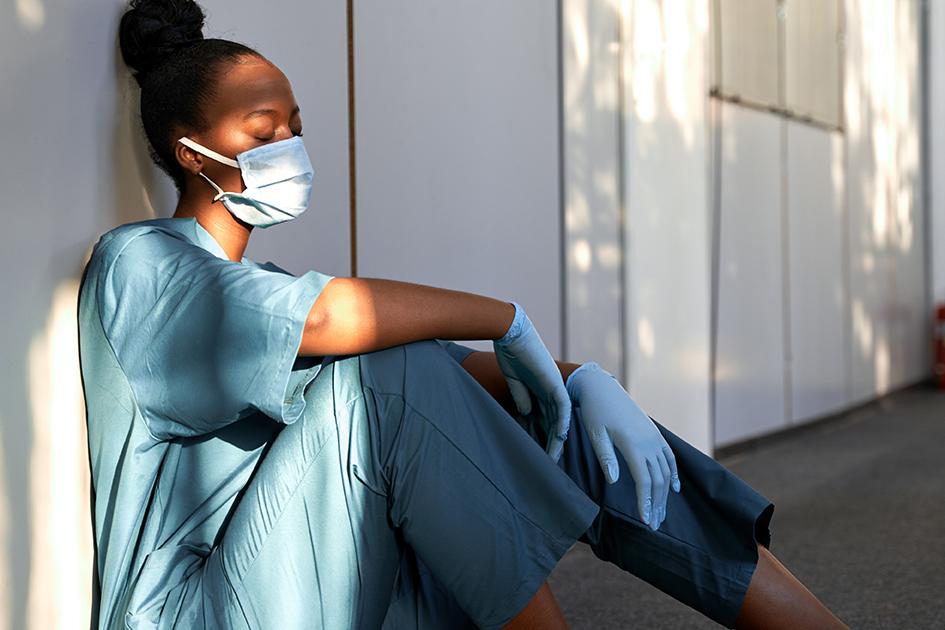 Everyone knows what self- care is, and we all need it in some way or another. Healthcare workers need it more than most, with the stress they face on a day-to-day basis and the obligation to care for other people, they need to be sure their "cup is filled" at all times or they could start to get the sense of burnout. Unfortunately, with most healthcare workers, self-care is the least of their worries. There are so many things a person can do to provide themselves with the self-care they need, but we are going to focus on 4 main areas that healthcare workers can concentrate on.
Physical
Emotional
Social
Professional
Physical: Consistency is key in this one. Your role might be a physically demanding job, but you need to also take the additional time and effort to find other ways to exert yourself throughout your day. This also includes drinking plenty of water throughout your day, each day, and also eating a healthy diet. Some simple ideas for this one would be:
Go for a 30-minute walk
Get a massage
Take an Epsom salt bath and just relax
Drink plenty of water
Get 8 hours of sleep each night
Take time throughout your day to stretch
Find an active hobby you enjoy that you can do a few times each week
Emotional: When you fail to acknowledge your feelings, your body's emotional response intensifies. This is not good for anyone, especially someone in the healthcare field. They need to be on high alert with the correct mindset and attitude to help themselves and the people they are responsible for. Some simple things that a person can do to ease the emotional side of things in regard to self-care would be to:
Meditate
When you feel like your getting stressed out, take a moment to recharge
Use a gratitude journal nightly
Learn to say "no"
Affirmations in the morning go a long way
Fill your life with people who bring you happiness and joy
Don't sweat the small things
Social: Human beings are social creatures; we thrive when we have people in our lives and we are able to connect to others. This is an important step in any self-care plan that shouldn't be ignored. A few simple ideas to make sure you are getting the social aspects you need would be to:
Host a game night with your friends
Reaching out to people you care for
Making plans with someone who makes you smile
Have a weekly walk with someone
Provide compliments to those around you
Join a group or club that interest you
Host a virtual dinner party
Professional: Professional care is one of the most overlooked parts of self-care. People just don't think about it, but it is something that needs to be address. Professional self-care encompasses anything you do to make your work life easier or to create a healthy work-life balance. Some ideas for this are:
Keep your work area clean and organized
Take your lunch, everyday
Schedule a mental health day
Turn off your work when you leave for the day
Make friends at your work
Plan social gatherings with like-minded coworkers
Leave all the stress and worry at the door
There is no denying that the healthcare field is mentally, emotionally, and physically exhausting work, especially with the last few years we have had. However, a little self-care will go a long way in helping you meet the challenges of a new day. MSG Staffing is here to help you make your day-to-day work/life balance easier by finding you the right placement for your specific needs.
Self-care is something everyone needs to acknowledge and work on each day, especially our heroes in the healthcare fields.
Categories
Subscribe to Newsletter
You agree to receive email communication from us by submitting this form and understand that your contact information will be stored with us.