Unlock the Freedom and Flexibility You Deserve as a Per Diem Nurse
Are you a per diem nurse seeking a career that empowers you with flexibility and control? Look no further. At MSG Staffing, we specialize in connecting you with per diem nursing opportunities that fit your unique lifestyle.
Addressing Your Nursing Challenges:
Balancing Act
We understand the juggling act of maintaining a work-life balance as a per diem nurse. Our focus is to match you with shifts that align with your availability, giving you the freedom you crave.
Variety in Experience
Tired of the same routine? With our extensive network of healthcare partners, you'll have the chance to work in different healthcare settings and specialties, enriching your expertise.
Navigating the Maze
Finding the right per diem shifts can be overwhelming. We streamline the process, presenting you with opportunities that match your preferences, eliminating the guesswork.
Our Commitment:
Ensuring the Perfect Match for Your Requirements – Guaranteed!
Satisfaction Assured: If You're Not Content After Your Initial Shift, We Double Your Payment.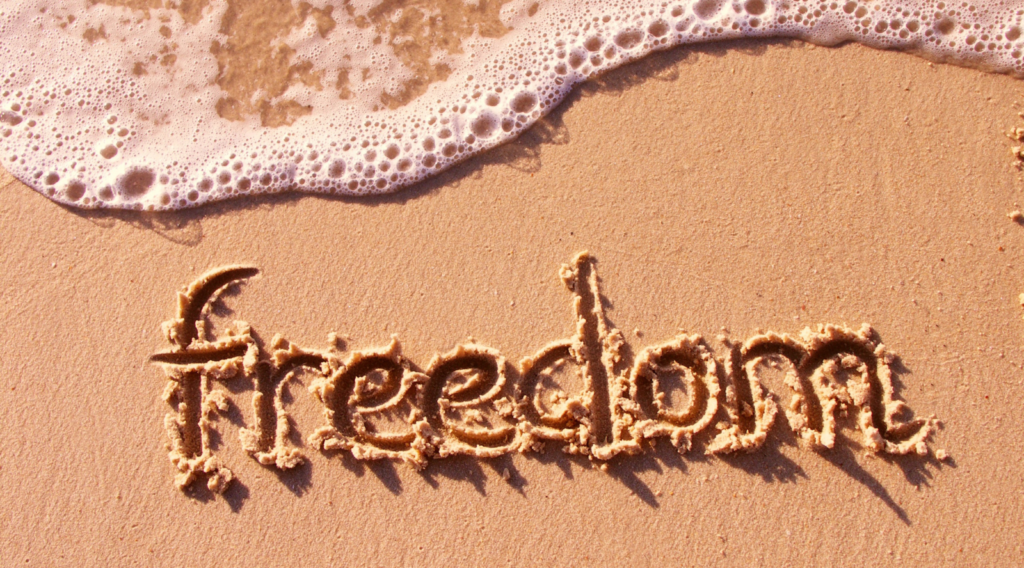 Real Voices, Real Impact: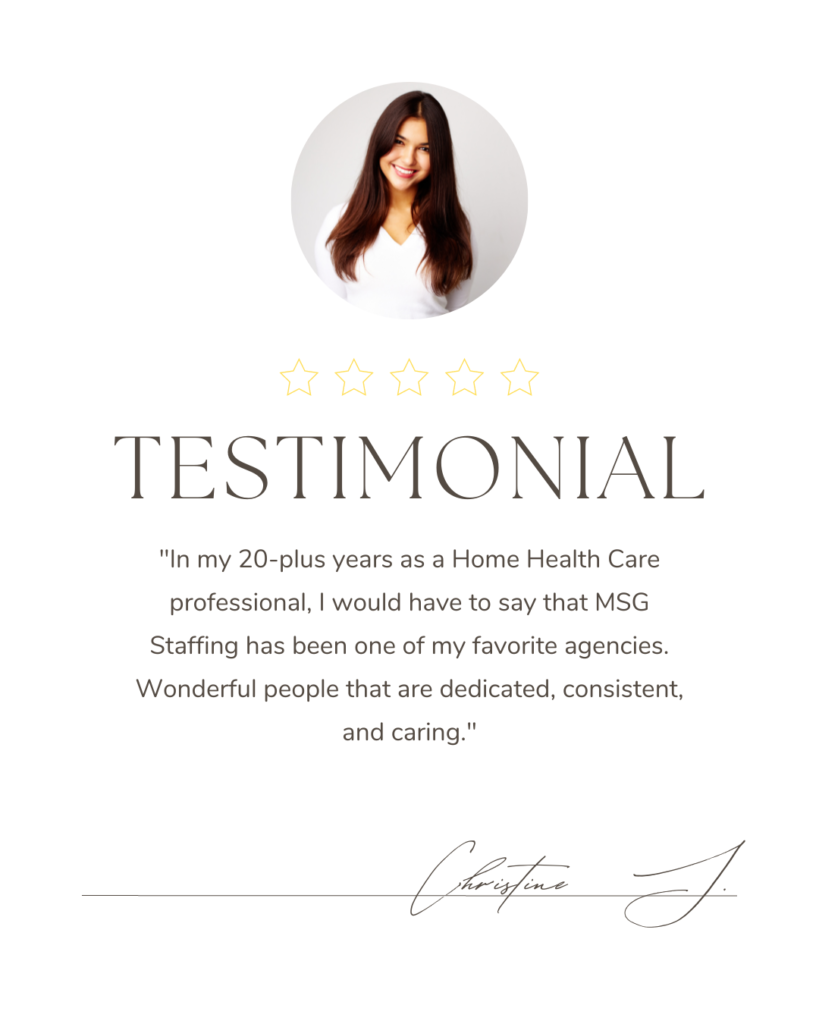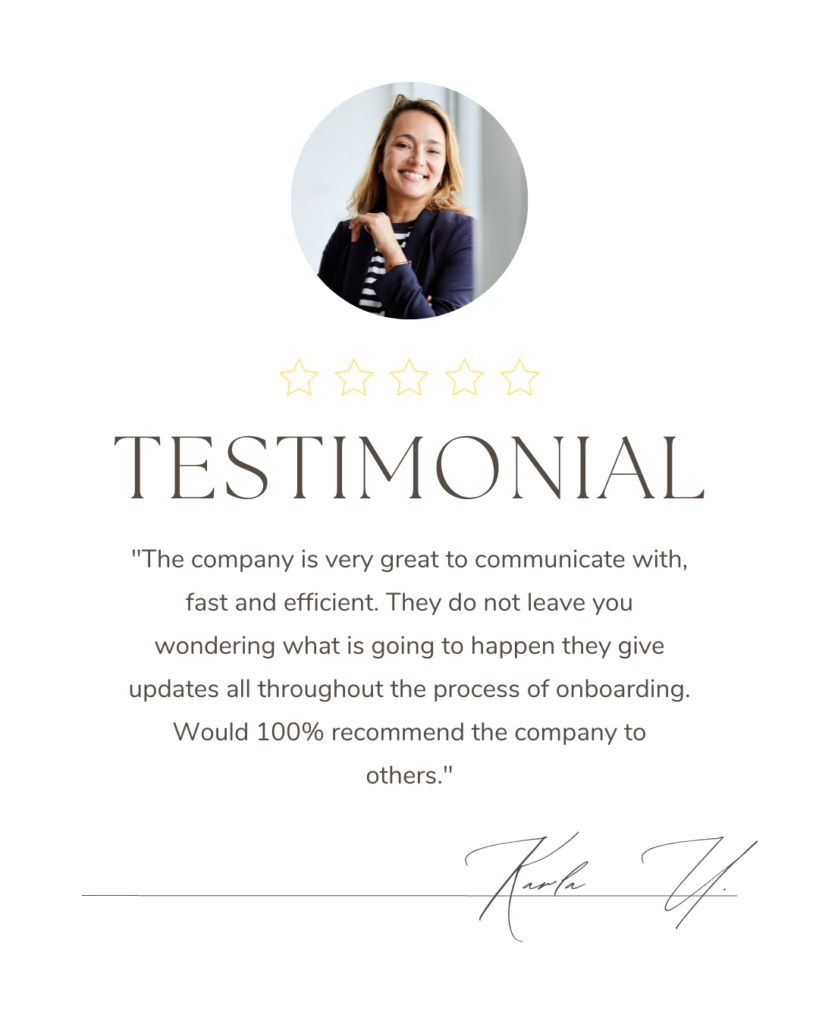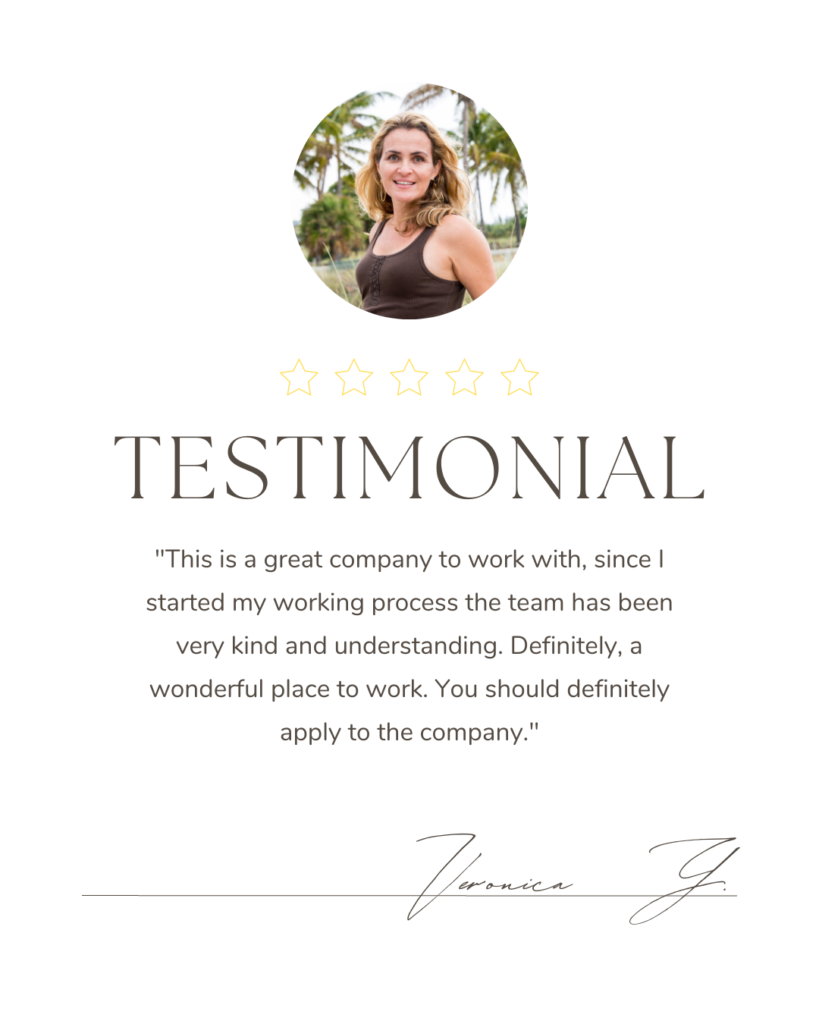 Why Choose MSG
Per Diem in Mind
Personalized Support
Guaranteed Responses
Resume Building
Interview Training
Work-Life Balance
Quick Placement
Job Security
Flexibility
& more…
Rated #1 By Nurses
For the past 5 years, we've proudly clinched the Best of Staffing Awards by ClearlyRated, not just
for Talent, but also on the Client side. This
remarkable achievement underscores our unwavering commitment to caring for our people
and exceeding expectations every single day.
Nurse by Nature, Heros by Choice
Job placement solutions for medical facilities, clinics, laboratories, and Beyond all with local nursing in mind.

DISCOVER YOUR PATH
Engage with our dedicated Acute Care Division and specialized recruiters focusing solely on local contract positions tailored for you.

FOLLOW YOUR UNIQUE
JOURNEY With a legacy
since 2005, MSG stands
strong as a minority- owned establishment, driven by pride and
commitment.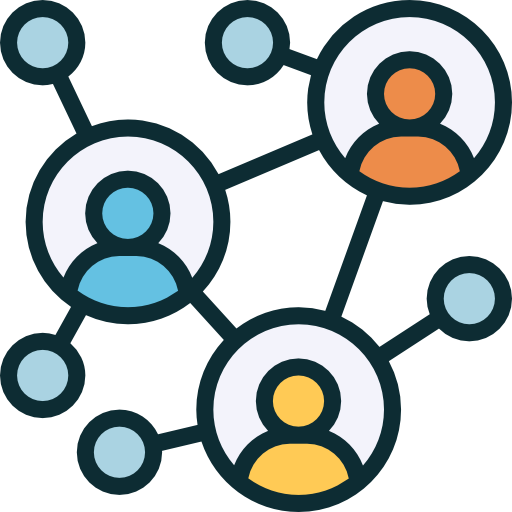 EXPAND YOUR HORIZONS
Join forces with MSG's extensive network encompassing numerous medical facilities and
clinics, unlocking a world of
ideal nursing opportunities.
EXPERIENCE STRONG
BACKING
As the leading nurse staffing agency, we proudly hold prestigious Best of Staffing Diamond
awards for both Talent and Client satisfaction.
ELEVATE YOUR
KNOWLEDGE
Stay on the pulse of nursing excellence with our continuous
resources, linking you to
seasoned professionals who thrive just as much as
they succeed.
The Joy of Setting Your Own Schedule
Per Diem Nursing For All
Experience the freedom and empowerment of setting your own schedule with per diem nursing opportunities. At MSG Staffing, we believe in giving you the flexibility to choose when and where you work. Embrace a career that fits your lifestyle, allowing you to balance your professional and personal commitments seamlessly. Your journey to a fulfilling per diem nursing experience begins here.
Empower

Care

Excellence: Your Workforce Engine
FAQ about Per Diem

Nursing
How can a staffing agency benefit me as a per diem nurse?

Staffing agencies like MSG Staffing, can connect you with per diem shifts that match your availability, giving you the flexibility to create a customized work schedule.
Will I have control over my per diem nursing schedule?

Yes, working with a staffing agency allows you to choose shifts that align with your preferences and commitments, offering you the freedom to balance work and personal life.
What types of healthcare facilities can I work in as a per diem nurse through a staffing agency?

Staffing agencies partner with a wide range of healthcare facilities, including hospitals, clinics, long-term care facilities, and more, giving you diverse per diem opportunities.
How does a staffing agency match me with per diem shifts?

We collaborate closely with you to understand your availability, preferences, and areas of expertise, ensuring that the shifts we offer suit your unique needs.
Can I continue my full-time job while taking per diem shifts through a staffing agency?

Absolutely, many per diem nurses choose to supplement their income and experience by taking shifts that work around their existing schedules.
Are per diem nursing opportunities available for specialized areas of nursing?

Yes, staffing agencies offer per diem shifts in various nursing specialties, allowing you to explore different areas of healthcare and gain a well-rounded experience.
Will I have support and resources during my per diem assignments?

Yes, MSG Staffing provides ongoing support, ensuring that you have the necessary information and guidance for a successful per diem nursing experience.
Can I work with a staffing agency as a new nurse interested in per diem opportunities?

Absolutely, staffing agencies often have opportunities for nurses at all experience levels, making per diem nursing an excellent way for new nurses to gain diverse experience.
Your Future Begins Here
It's time to embrace the freedom and flexibility of per diem nursing with MSG Staffing. Fill out the contact form below, and let's connect to explore how we can elevate your per diem nursing journey together.
By joining MSG Staffing, you're stepping into a community of nurses
who thrive in their careers. Let us connect you with opportunities
that align with your goals and elevate your nursing experience. We can't wait to meet you.
Hiring Nurses? We can help.