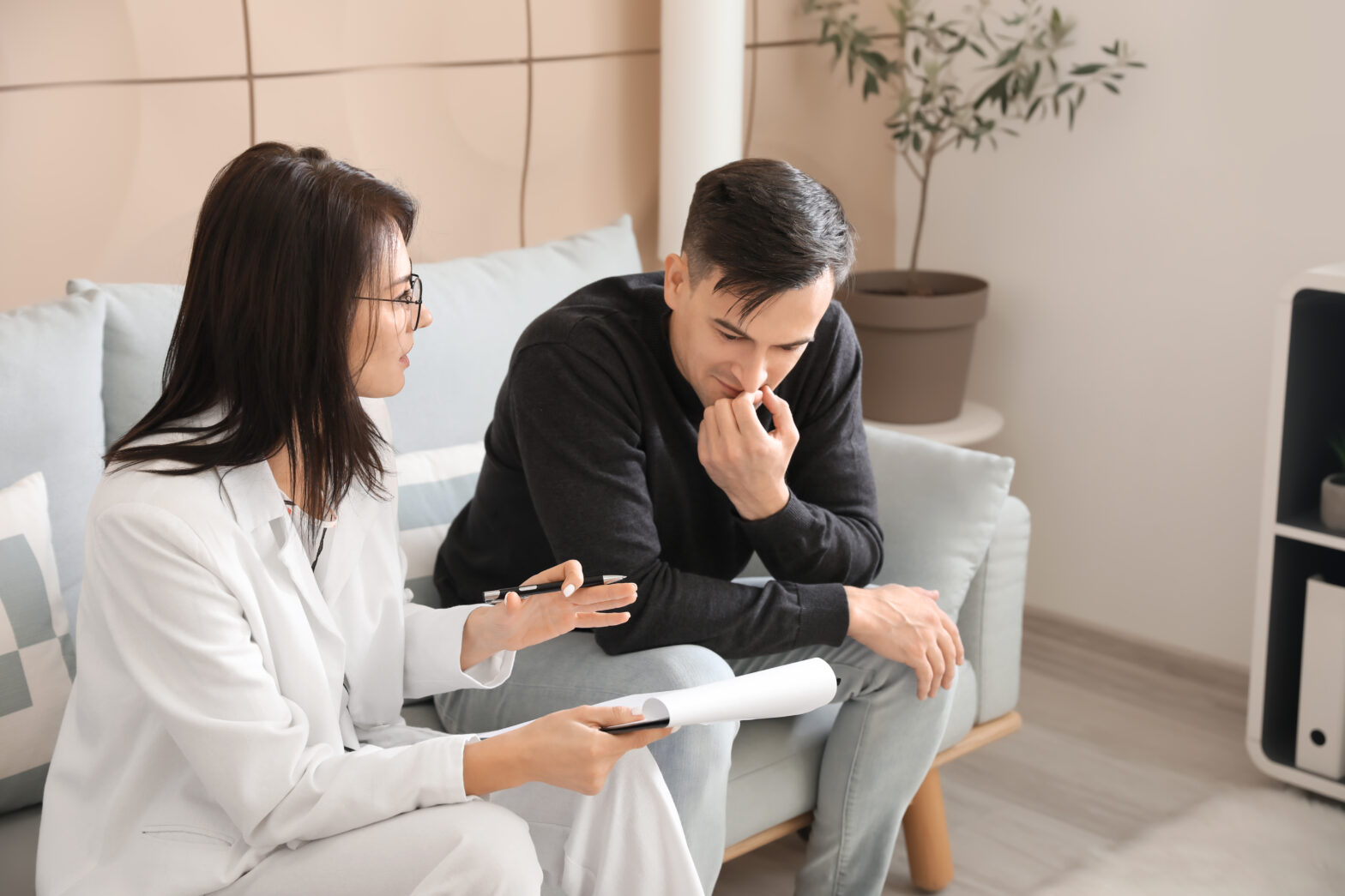 Time to read: 3 minutes
If you're starting to feel burned out in your current work setting, or want to open yourself up to rewarding opportunities in a different aspect of your career, it may be time to check out Behavioral Health!
TL;DR
Nurses who work in Behavioral Health settings are typically more admired and respected by patients than other fields of nursing.
It is easier than ever to work in this field thanks to temporarily reduced certification requirements
MSG Staffing can help you experience the rewards of working in Behavioral Health on a short term assignment so you can decide if the field suits you.
Valued For Your Service
Sometimes in nursing it can feel like your efforts are taken for granted, which can be a catalyst for burnout. Anyone who has worked in a medical surgical setting knows this can be especially true.
Behavioral Health settings—which can be in a hospital psychiatric unit, but also in an outpatient or community setting—are however quite different in regards to patient appreciation.
Patients remember the nurses who care for them in these settings. This is largely due to the sense of entitlement that has accompanied the advances in western medicine. When people get hurt or sick, many expect to get better. This mindset views nurses as a means to an end on their path to healing.
People who struggle with mental or emotional issues usually don't see things this way. Many know they are sick, and have tried to get better on their own. There isn't always a clear path or pill to get them well again, which can leave them without hope.
When hope is harder to come by, people are incredibly grateful to anyone who can provide it.
A Rare Opportunity
As of this writing (March 2022), nurses have a rare opportunity to "try before you buy" so to speak when it comes to pursuing careers in Behavioral Health settings.
Typically, one would need additional certifications to work in these types of settings. However, many of those restrictions have been temporarily lifted.
This is due in part to the nursing shortage that's currently taking place, but it's also for a more uplifting reason. The stigma that surrounded mental health issues in the past is steadily fading. People feel much more comfortable seeking help than they used to.
On the flip side of this coin, the work can be more demanding. More patients + less nurses = a problem on the surface. Deep down however the fulfillment you're looking for may be through that open door right in front of you.
A Day In The Life
Working hours is an important factor in the quest to achieve a favorable work-life balance. Most (certainly not all) assignments or jobs in a Behavioral Health setting are provided in a community setting with hours that mirror typical business hours.
The nurse's role is to walk alongside patients on their road to recovery, which involves you in every aspect of care. This also means you would work with a multidisciplinary team of healthcare professionals. This can include doctors, OTs, PTs, social works, and psychiatrists.
On a typical day, you will care for some of the most vulnerable people you're likely to encounter. The people receiving your love and care will be suffering from things like anxiety and depression, eating disorders, substance abuse, mental or psychiatric disorders, etc. It is highly unlikely that two patients will be exactly the same.
Your job will revolve around making connections and building relationships with your patients, and their family, friends, and other support systems. You don't always get to do that in other nursing disciplines.
A Growing Field
United States mental health & substance abuse centers have grown 3.8% on average per year between 2017 and 2022.
It's not that people are getting sicker, it's that people are finally receiving care. Federal funding for Medicaid and Medicare has increased during this time, and it's estimated that reimbursements pay for 51.5% of all care in the industry. Best we can tell, it looks like this trend is likely to continue.
The point is this: working in a Behavioral Health setting may just be the change of pace you're looking for. High levels of job satisfaction and personal fulfillment are usually discovered when we learn what we're made of; when we find ourselves in challenging scenarios that on the surface may even look like adversity.
If you don't know if a move into Behavioral Health nursing is for you, MSG Staffing can help. Reach out to your recruiter and ask about our travel contracts and local per-diem assignments in the field.
Who knows, you might just find exactly what you've been looking for.
Categories
Subscribe to Newsletter
You agree to receive email communication from us by submitting this form and understand that your contact information will be stored with us.