Description for this block. Use this space for describing your block. Any text will do. Description for this block. You can use this space for describing your block.
RCs, CNAs, CMAs, Social Workers, Pharmacists, and Nurses…
Are you
Ready for a Change?
Feeling stuck, undervalued, or burned out? Find a fulfilling role where you shine.
Our Promise: We Find the Best Fit for Your Needs
GUARANTEED!
You Deserve
The Best Experience
Share your assignment preferences, desired location, and pay expectations with us. Gain complete transparency as we provide you with all the details needed to select your perfect fit.
We Serve Various Healthcare Roles
Seamlessly Manage Your Work Schedule with Our Advanced System.
Efficient and Hassle-Free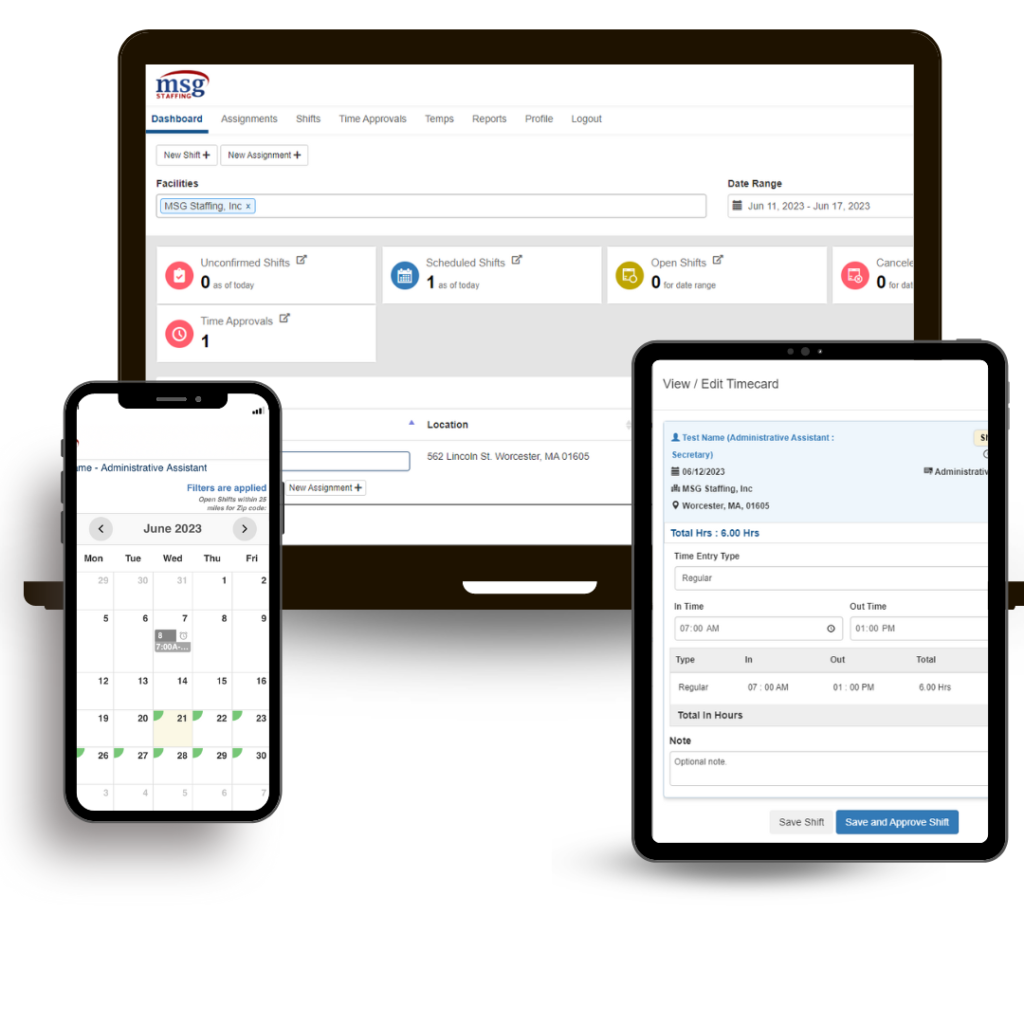 What's Next?
1
Step 1: Connect
Share Your Vision and Experience Our Supportive Approach
2
Step 2: Discover
Experience Our Personable Approach and Optimal Matches
3
Step 3: Accept
Choose Your Assignment with Confidence and Support
Let Us Be Your Partner in Every Career Stage
After a long day, leave your job search to the experts.
At MSG Staffing, we have the solutions for you. Whether you're looking for permanent, temporary, or per-diem work, our team can help find you the best healthcare jobs for you and your needs.
Cruise the Caribbean on Us!
NurseCon at Sea is the Ultimate Nurse Conference designed by Nurse Blake for nurses and nursing students to learn, share, interact, and Party!
We sent some of our amazing healthcare workers on the NurseCon At Sea Cruise in 2022, and it was an amazing experience, to say the least. We are looking for the right group of healthcare workers to join us in 2023! Will you be one of them?
What Our Clients Are Saying About EmpowerCare by MSG Staffing
Matt M.
This has been an awesome experience Hopefully when this contract stops I will be able to get my next contract with the same positive experience
Jeremiah N.
I feel confident working with Marisol. She seems like a person that is ready to help someone find there future career.
Phyllis T.
This is a great company and they do their best to accommodate your needs I'm happy to be a part of this company
Dana G.
Kelly was very helpful and easy to work with. My experience was overall very positive. thank you.
Dawn D
I really enjoy working for MSG staffing, as your company is very professional, fun and a friendly place to work.Thank you for this opportunity.
Empower

Care

Excellence: Your Workforce Engine
Relevant Articles
Time to read: 3 minutes Have you ever wanted to transition into the medical field but didn't know where to […]

Have you come across any healthcare advertising jobs or any such jobs related to healthcare? Well, the fact of the matter […]

According to the latest industry trends, job seekers will find it difficult to get their dream job in the healthcare […]
Let's Get Social
Keep the connection alive with MSG Staffing by joining us across our social media platforms. We consistently share the latest updates, industry insights, exciting healthcare job opportunities, and much more.