Experience Seamless Care Delivery with Our Top-Tier Staffing Solutions
Home Health Made Easy
Is your home health agency grappling with staffing shortages, impacting your ability to provide quality care and leading to staff exhaustion? We recognize the distinctive challenges that home health agencies face and are here to be your guiding light through these hurdles.
Some Top Benefits You Will Recieve
Access to Specialized Skills
Access a pool of healthcare professionals with expertise in home-based care, ensuring that you have skilled staff capable of providing tailored services to patients in their own environments.
Flexibility in Staffing
Enjoy the flexibility to adjust staffing levels based on patient load, ensuring you have the right number of professionals to meet the fluctuating needs of your patients.
Continuous Support
Benefit from ongoing support and communication, ensuring that your staffing needs are met promptly and that you have access to any additional resources or guidance required to maintain excellent patient care.

Positioned Roles
Local and Travel RNs/LPNs, CNAs, Rehab Counselors, Medical Assistants, Pharmacists, Social Workers, Advanced Practice Providers, Physical Therapists, Medical Lab Professionals… we help them all.
Transform Your Home Health Practice: Meet Your Staffing Needs with Us.
Staffing Options
Empower

Care

Excellence: Your Workforce Engine
In Tune with Your Home Health Agency
Just like you, we share a profound commitment to achieving excellence in home health care. We recognize the unique challenges that home health agencies face and understand the path to success. Count on us as your dedicated partner, and together, we'll strengthen your home health agency's journey towards success.
Real Voices, Real Impact:
Hear from Our Top Facilities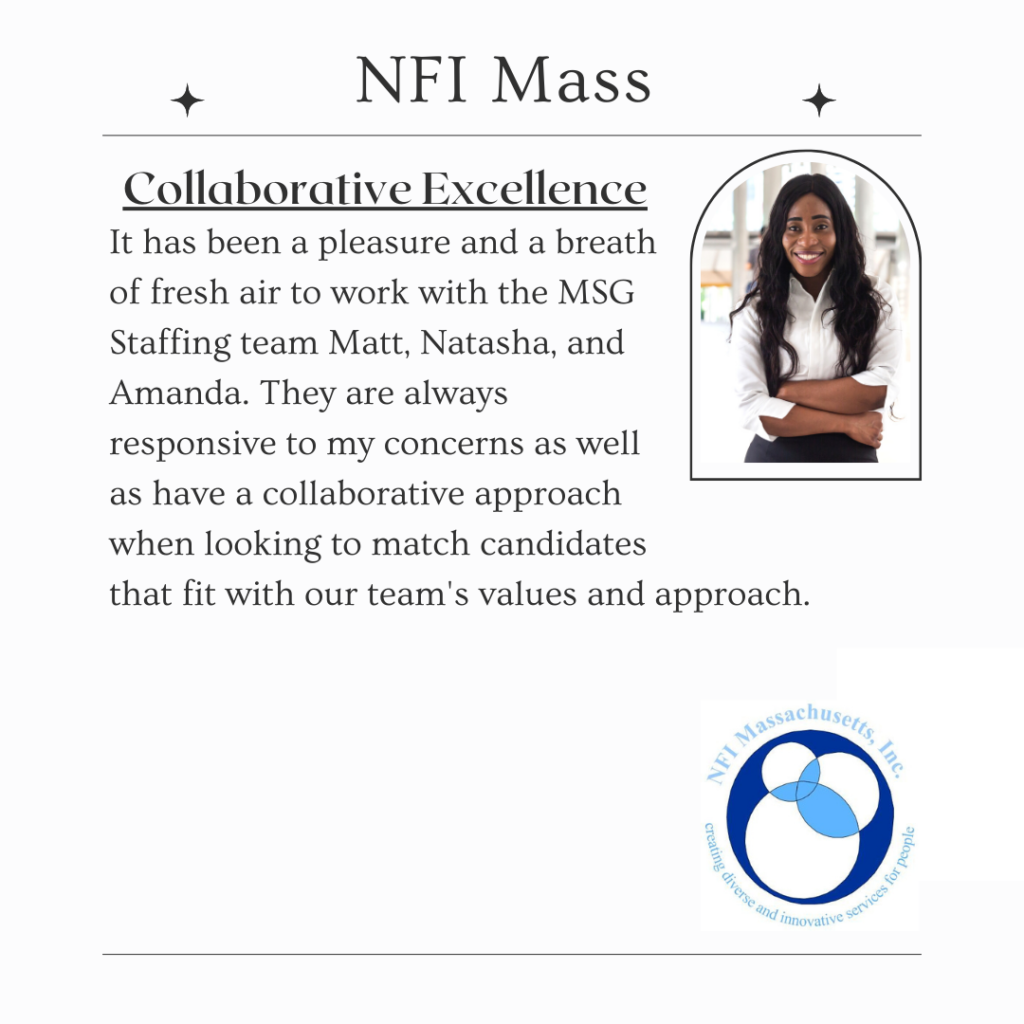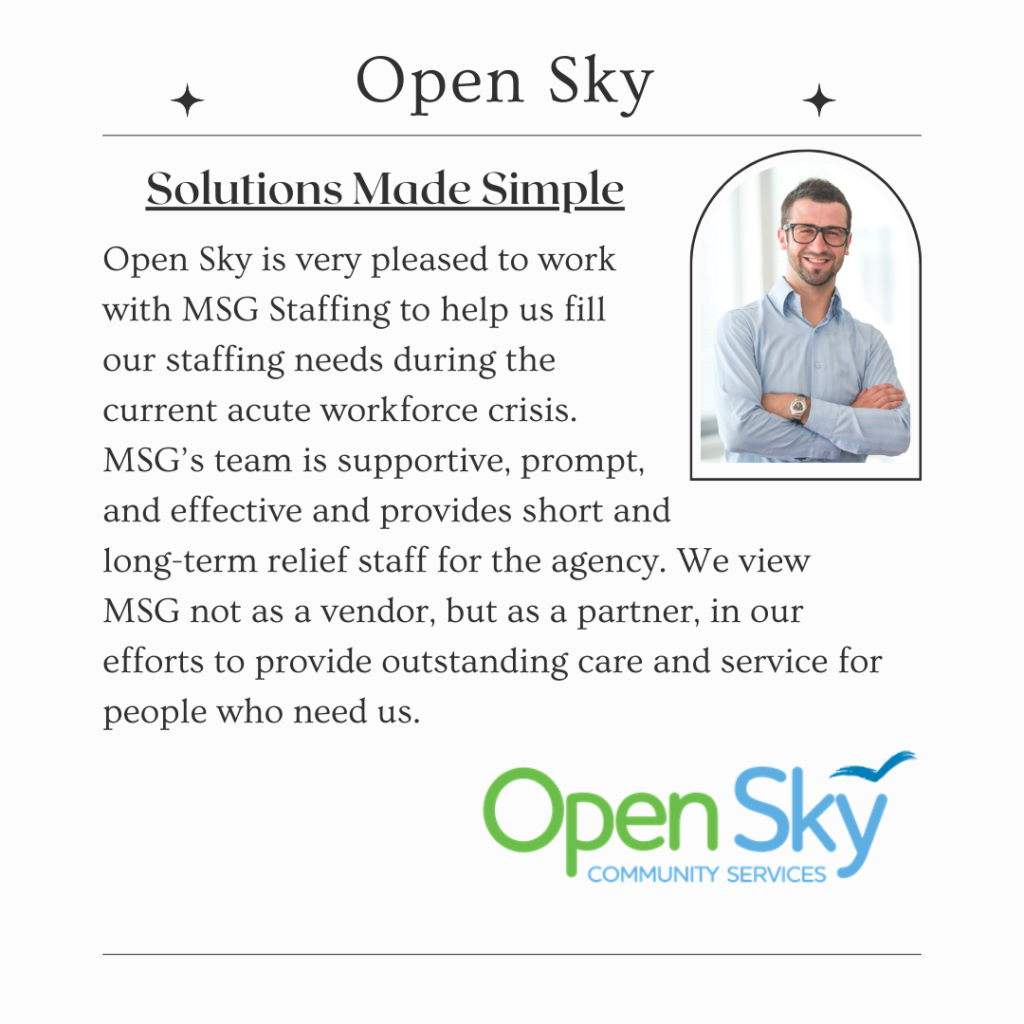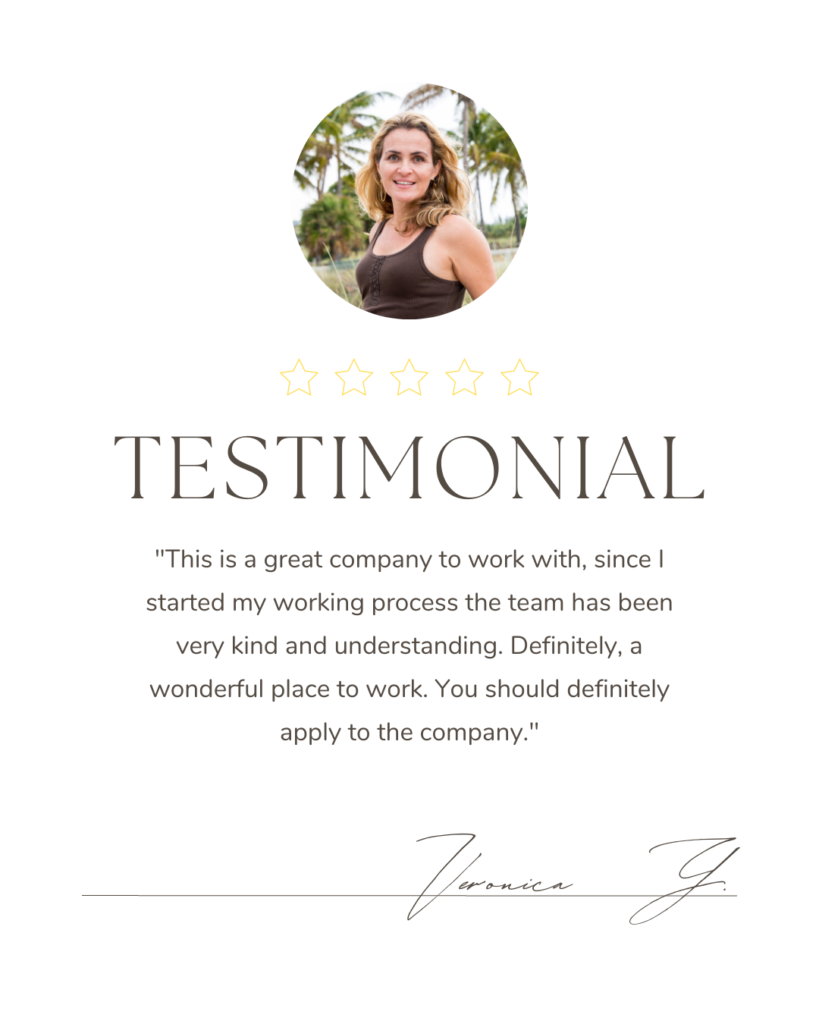 Three Easy Steps to Elevate Your Center's Staffing
Step 1
Fill Out Our Quick Staff Request Form
Experience a hassle-free start by filling out our streamlined staff request form. It takes just minutes to provide us with your requirements, and we'll promptly begin matching you with top-tier professionals.
Step 2
Consult with Our Expert Account Management Team
Our dedicated account management team is here to collaborate with you. We'll discuss your current and future staffing needs to create a tailored solution that aligns perfectly with your goals. Expect seamless communication and expert guidance every step of the way.
Step 3
Interview and Welcome Your New Team Members
We understand that time is of the essence. That's why we offer a fast turnaround time for interviews and placements. Once you've found the perfect candidates, you can quickly accept them and welcome them to your team.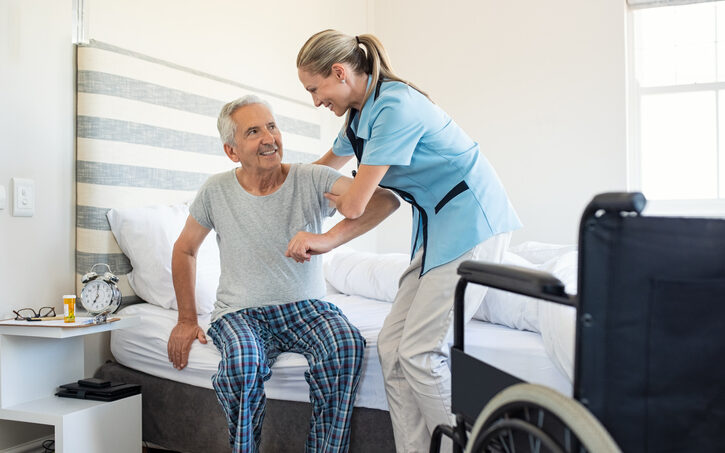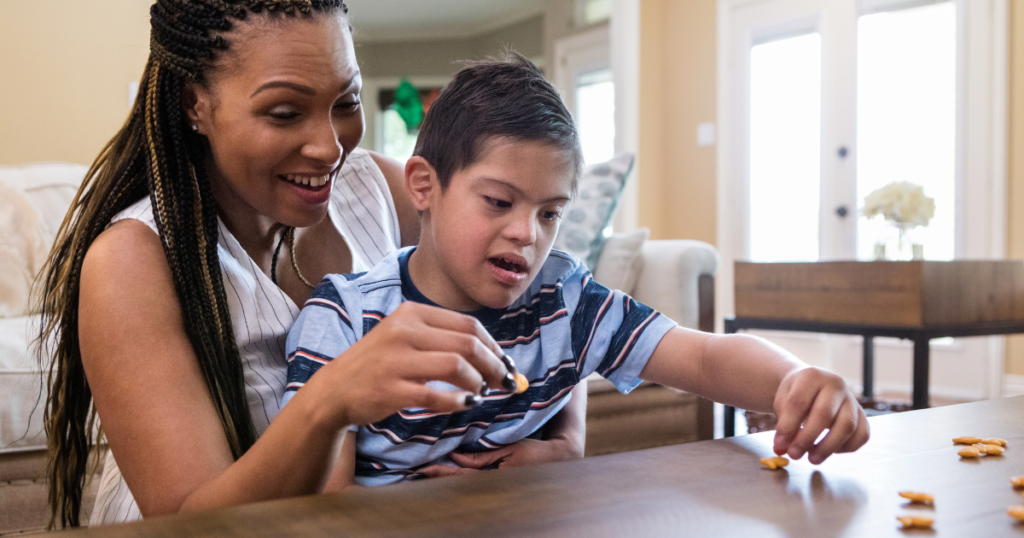 FAQ
How can you ensure that the professionals you recommend are a good fit for our home health agency's unique needs and patient demographics?

We conduct in-depth assessments of your agency's requirements and expectations to match you with professionals who not only possess the necessary qualifications but also align with your agency's culture and goals.
How do you handle credentialing and licensure for healthcare professionals in home health settings?

We have a robust credentialing process in place to ensure all professionals meet the necessary licensing and certification requirements for providing home-based care. Our team manages the verification of credentials and conducts ongoing compliance checks.
Can you assist us with staff surges during high-demand periods or emergencies in home health?

Absolutely. We offer surge staffing solutions to address high-demand periods or unforeseen emergencies in home health, ensuring you have the support you need when patient needs intensify.
What level of ongoing support and communication can we expect after staffing placements in home health?

We maintain open and responsive communication channels to ensure your ongoing satisfaction. Our team is readily available to address any concerns, provide support, and facilitate feedback from both you and the placed professionals.
How do your pricing and contracts work?

We offer competitive pricing and flexible contract options to suit your center's budget and staffing needs. Our team will work closely with you to create a customized staffing plan that aligns with your financial goals and operational requirements.
Need a new job? We can help.