Share Your Staffing Needs for Swift Assistance
MSG Staffing's Per-Diems are ready to be called in to work as soon as you need them. Whether they are available today or tomorrow, we have a variety of Per-Diem talent ready to work. Our candidates are qualified and reliable, which is important when you're faced with last minute call outs. Check out our Per Diem Staffing Solutions now.
At MSG Staffing, we understand that you want to find the right people for the right job, fast. With that in mind, we have done all the work for you, so all you have to do is tell us what you need and we will get back to you with a list of qualified candidates.
10,000+
Healthcare Professionals Placed
6
Best Of Staffing 6 Years In A Row
Expert Staffing Solutions Tailored to Per Diem Needs
Convenient
Our goal is to streamline the process of finding staff for your facility. We have a variety of talent to fit the needs of our clients fast and effectively.
Personable
We aim for long term relationships by being personable, friendly, and helpful with whatever you may need from our agency.
Responsive
We take pride in our ability to quickly reply and get the answers you're looking for, usually within 30 minutes or less.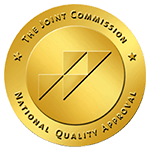 Serving a Variety of Healthcare Facilities
The all-in-one hiring platform your staff will enjoy working with. We are always available and offer fast and reliable placements that we guarantee.
Our Clients' Satisfaction is Our Priority
Clark University
MSG staffing was instrumental in allowing us to create an in-person educational and co-curricular experience amid the health and safety needs created by COVID-19. Their ability to be nimble with our changing needs throughout the two year partnership was a model for customer service. We are wonderfully grateful for their teamwork and service.
Open Sky Community Services
Open Sky is very pleased to work with MSG Staffing to help us meet staffing needs during the current acute workforce crisis. MSG's team is supportive, prompt and effective in providing short and long-term relief staff for our agency. We view MSG not as a vendor, but as a partner in our efforts to provide outstanding care and services for people who need us.
Open Sky Community Services
Deveruex Advanced Behavioral Health
I have a great experience working with MSG. I must say there are few staff that have been doing a great job while working with Deveruex. Kimberly, Prince, and Natalie. MSG does a great job filling the shift when request for covering shifts. I would recommend MSG to all programs at Deveruex.
Deveruex Advanced Behavioral Health
AMN Healthcare
I've had the pleasure of working with MSG Staffing and my experience has been very positive thus far. We've received appealing nursing candidates, and the staff has been very responsive.
Overall Satisfaction
4.4 out of 5 clients express high satisfaction with our services.
Qualified Candidates
88.9% say MSG Staffing submits multiple qualified candidates that match their requirements.
Cultural Fit
94.1% affirm that our candidates fit well within their culture.
Candidates Are On Time
100% of clients confirm that they receive candidate submissions within the expected time frame.
Responsive
88.2% acknowledge that we resolve any issues within 24 hours.
Expectations
94.1% of client say we set realistic expectations regarding their available open positions.
Data collected by: Clearlyrated
See all results on Clearly Rated
Define The Best Fit For Your Facility
1
Connect
Give us a call and tell us what you need. We'll make staffing so easy and streamlined that you'll be able to focus your time on running your facility again.
2
Discover
Our personable staff will collaborate with your facility's specific needs and goals, actively uncovering tailored solutions that perfectly suit you.
3
Accept
Our highly responsive team is unparalleled. Upon accepting your first candidate, we promptly take action and address all your needs, regardless of the time of day.
Whenever You're Ready, We're Here To Help
You'll get a reply within 1 hour during regular business hours, and within 24 hours outside of that.
Empower

Care

Excellence: Your Workforce Engine
Let's Get Social
Keep the connection alive with MSG Staffing by joining us across our social media platforms. We consistently share the latest updates, industry insights, exciting healthcare job opportunities, and much more.