Find Employees Who Are A Good Cultural Fit With Your Team
Need a direct hire but don't have the time to do all the recruiting? Let us help. On average our recruiters pre-screen candidates 4x faster than in-house recruiting teams.
Define The Best Fit For Your Facility
Tell us who you need and we'll find them for you. (We will let you know if we can't support your request)
MSG Staffing is
Fast
100% of client reviews agree that we submit qualified candidates within the expected time frame.
Affordable
Turnover is expensive. Clients report our new-hires are a good cultural fit 94.1% of the time.
Best Fit, Guaranteed!
If your new hire isn't the best fit within 90 days—we'll send a replacement for no additional cost.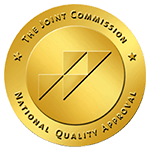 Some of Our Clients
The all-in-one hiring platform your staff will enjoy working with. We are always available and offer fast and reliable placements that we guarantee.
Highly Satisfied Clients
Overall Satisfaction
4.4 out of 5 clients say they are highly satisfied with our services.
Qualified Candidates
88.9% say MSG Staffing submits multiple qualified candidates that match their requirements.
Cultural Fit
94.1% say our candidates are a good fit for their culture.
Candidates Are On Time
100% of clients say candidates are submitted in the expected time frame.
Responsive
88.2% agree any issues are resolved within 24 hours.
Expectations
94.1% of client say we set realistic expectations regarding their available open positions.
Data collected by: Clearlyrated
See all results on Clearly Rated
Define The Best Fit For Your Facility
1
Connect
Give us a call and tell us what you need. We'll make staffing so convenient that you'll be able to focus your time on running your facility again.
2
Discover
Our personable staff will work with your facility's specific needs and goals, and discover tailored solutions that are the best fit for you.
3
Accept
Our highly responsive team is unmatched. Accept your first candidate, and we'll quickly act and respond to any of your needs, no matter the time of day.
Whenever You're Ready, We're Here To Help
You'll get a reply within 1 hour during regular business hours, and within 24 hours outside of that.