Where Your Staffing Needs Find Solutions
At MSG Staffing, we proudly serve a diverse range of facilities, including hospitals, surgery centers, clinics, government facilities, schools, and more. Our mission is simple: to swiftly fill your staffing needs without adding unnecessary stress to your organization. We want to help you and your facility to finally, find your staff.
Find Your Staff, Tailored to Your Needs.
Fill out this quick form to get started to find your staff
Hear from our Satisfied Clients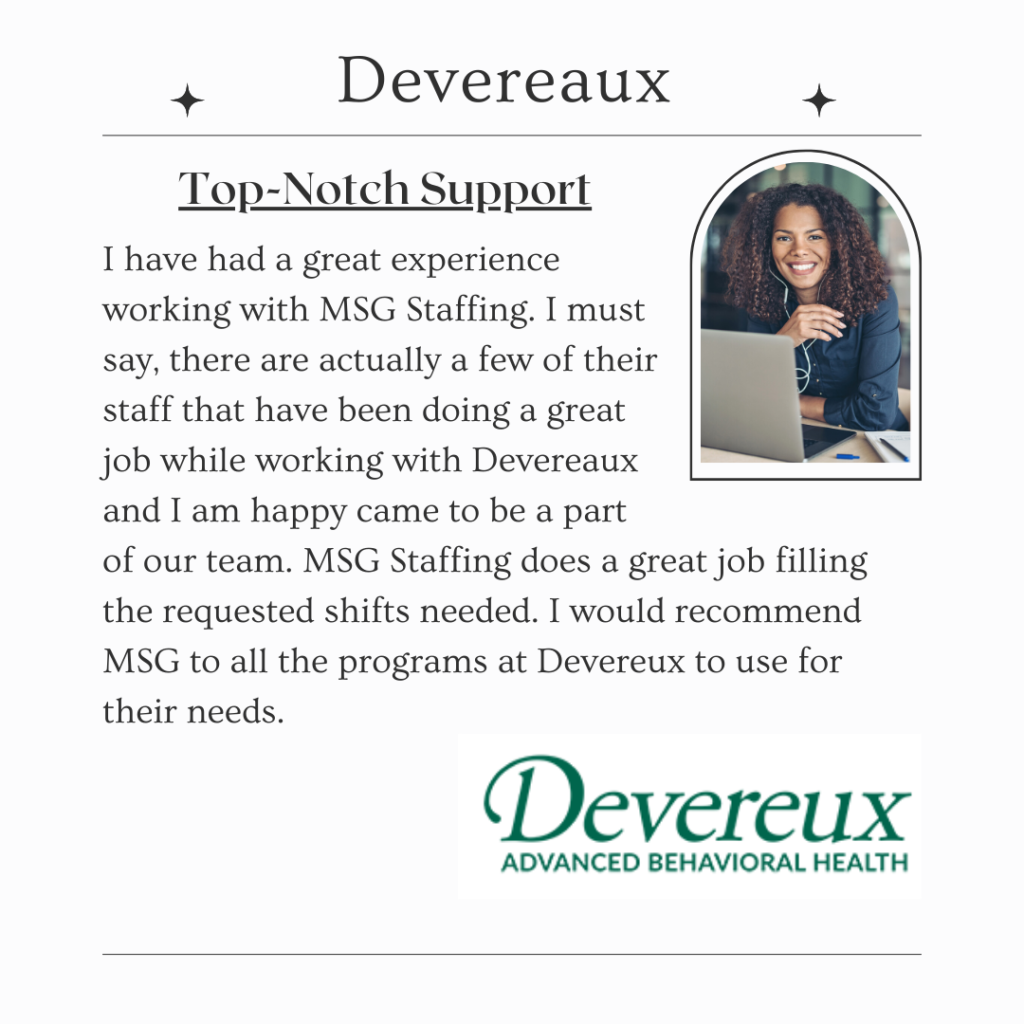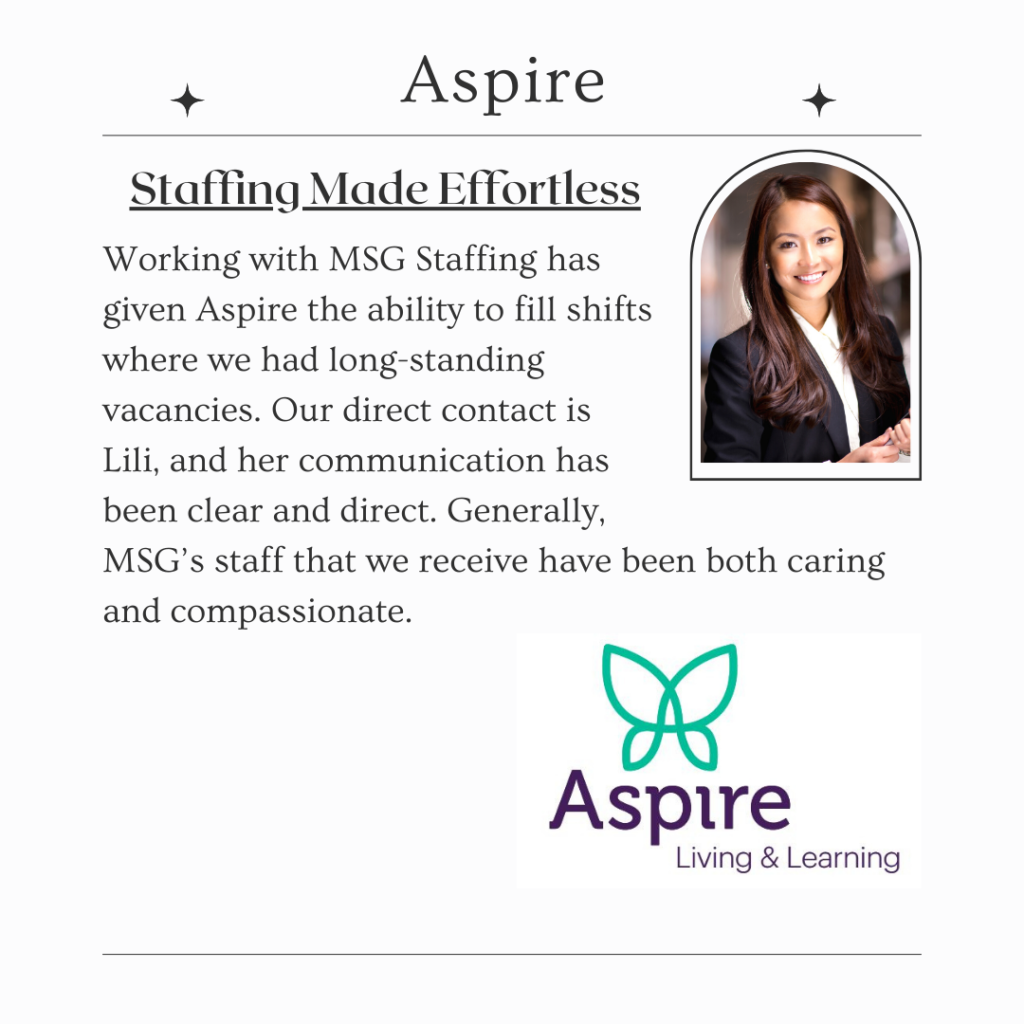 Find the healthcare staff you're looking for—with an agency you can trust again and again.
C
Convenient
Tell us what you need and we'll quickly find your solution.
P
Personable
ALL of our staffing agents have previous experience in healthcare facilities. So we get it.
R
Responsive
88.2% of issues are resolved within 24 hours.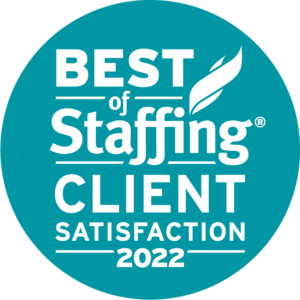 Solve Your Facility's Staffing Woes!
Seeking Healthcare Staffing Solutions? Choose MSG Staffing. Our Expert Team Offers Customized Temporary, Temp-to-Perm, and Permanent Solutions. From RNs to LPNs and CNAs, We Cover Your Needs.
Give us a call at 508-799-7674 and begin this exciting process with one of the most convenient, personable, and responsive healthcare staffing teams you'll ever work with.
Personalized Solutions: Discover Talent Efficiently.
Find your staff

Arrange a Call or Zoom Chat
Hey Matt
"I take my lunch at around 3pm today, can we have a quick call or zoom meeting to discuss our needs around then?"

Share Your Requirements
Hey there Kim
"My facility is looking for 3 RNs to fill a temporary position. This would be Mon-Fri 8-5, and we have a list of benefits we provide."
Put an End to Staffing Worries
Hi again Chris
"The last round of candidates fit perfectly with my facility, can we look into a new position that is needing to be filled now?"
Let's Get Social
Keep the connection alive with MSG Staffing by joining us across our social media platforms. We consistently share the latest updates, industry insights, exciting healthcare job opportunities, and much more.