No Matter What Type of Facility, We Have Your Back
Staffing Made Easy
At MSG Staffing, we're your trusted partner, ready to meet your unique healthcare staffing needs. Whether you require one-time placements, ongoing support, staff for schools, clinical settings, or any other healthcare requirement, we've got you covered. Our dedicated team is committed to working with you to find the perfect fit for your facility's specific needs. Reach out to us today and discover the endless possibilities we offer to enhance your healthcare staffing solutions.
Why Partner With Us
Reduced Administrative Burden
Streamline your staffing process with our agency handling candidate sourcing, screening, and compliance, saving you time and resources.
Diverse Talent Pool
Gain access to a diverse and well-rounded talent pool, allowing you to select professionals who align with your facility's culture and values.
Rapid Response
Experience a swift and efficient response to your staffing needs, with the ability to secure qualified professionals quickly, reducing disruptions to your operations.

Positioned Roles
Local and Travel RNs/LPNs, CNAs, Rehab Counselors, Medical Assistants, Pharmacists, Social Workers, Advanced Practice Providers, Physical Therapists, Medical Lab Professionals… we help them all.
From A to Z: Meeting All Your Healthcare Staffing Demands.
Staffing Options
Empower

Care

Excellence: Your Workforce Engine
Syncing with your Needs
Just like you, we're deeply committed to achieving excellence in healthcare staffing. We understand the unique challenges that healthcare facilities face across various specialties and are well-prepared to guide you towards success. Count on us as your dedicated partner, and together, we'll fortify your journey towards achieving staffing excellence.
Real Voices, Real Impact:
Hear from Our Top Facilities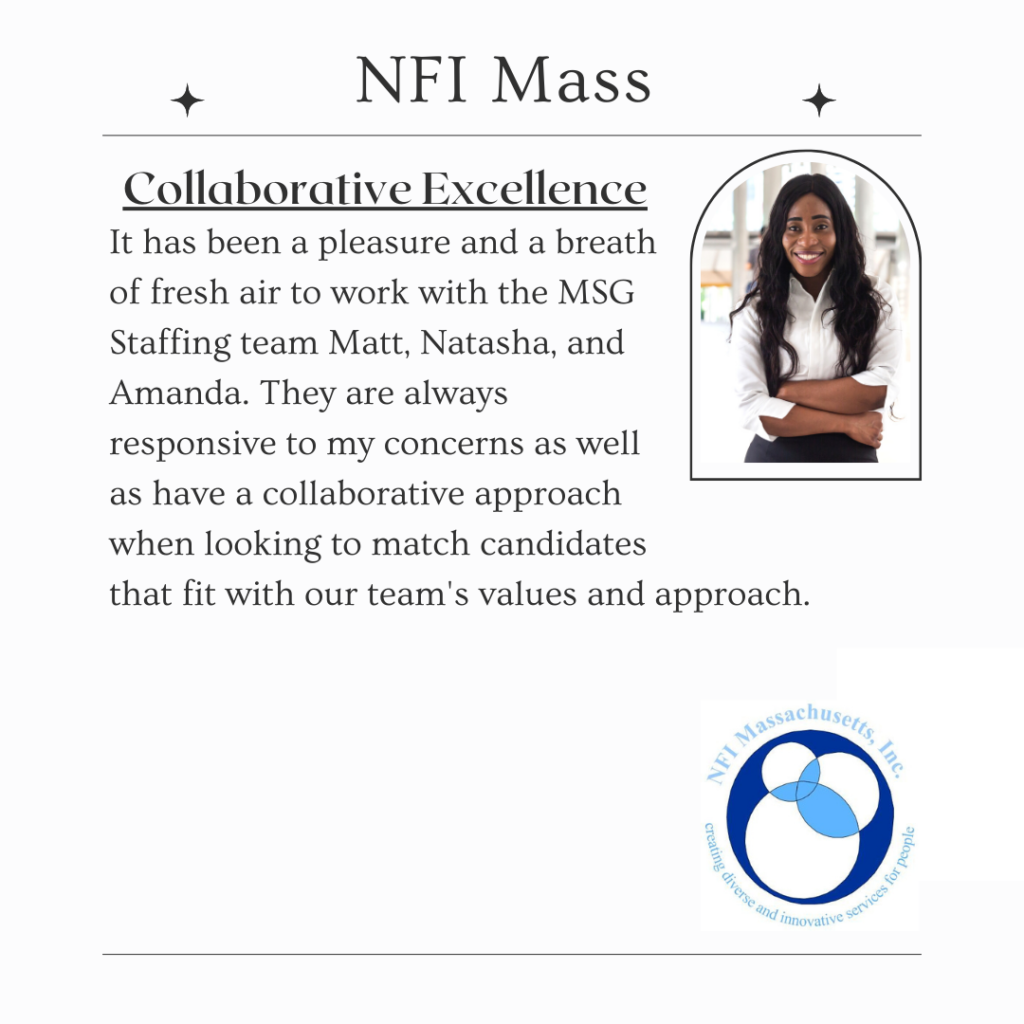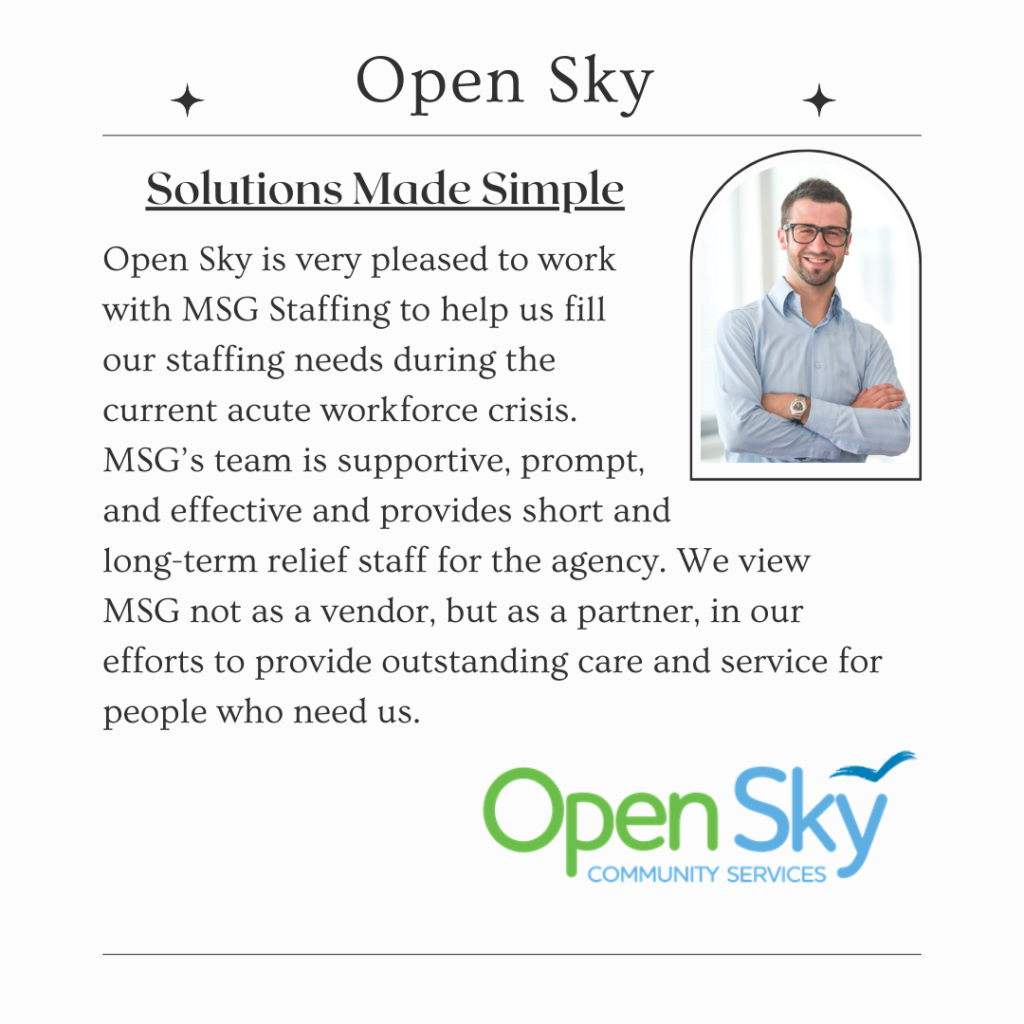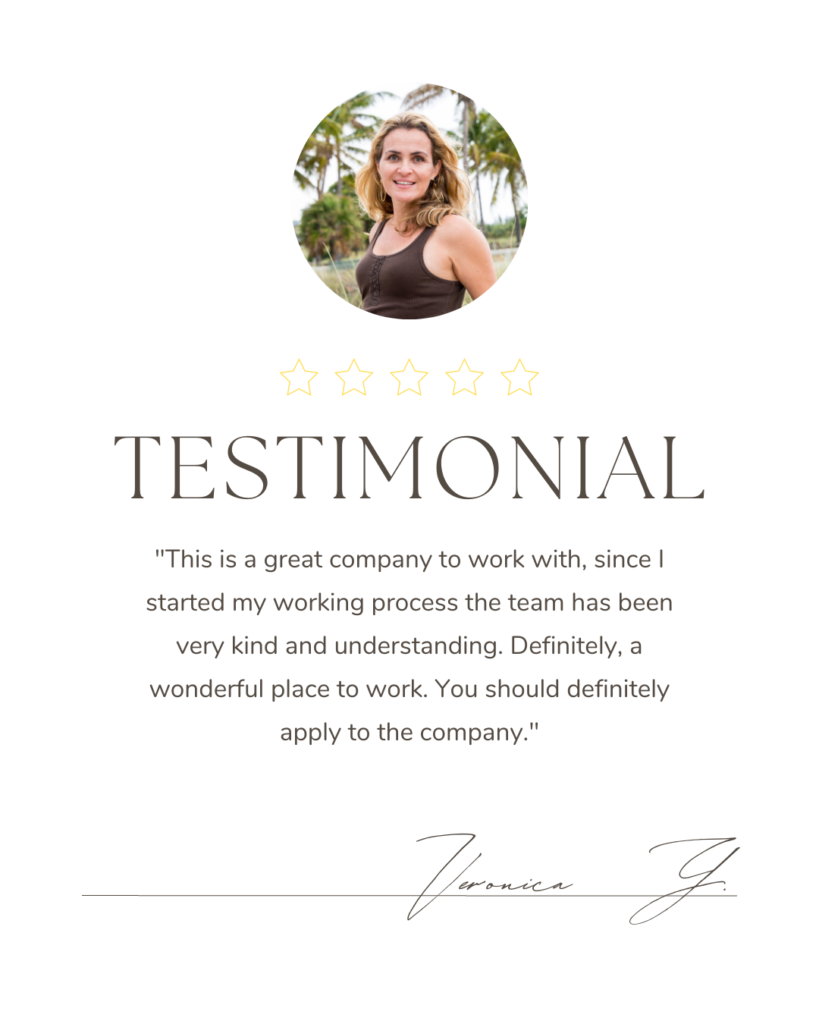 Three Easy Steps to Elevate Your Staff
Step 1
Fill Out Our Quick Staff Request Form
Experience a hassle-free start by filling out our streamlined staff request form. It takes just minutes to provide us with your requirements, and we'll promptly begin matching you with top-tier professionals.
Step 2
Consult with Our Expert Account Management Team
Our dedicated account management team is here to collaborate with you. We'll discuss your current and future staffing needs to create a tailored solution that aligns perfectly with your goals. Expect seamless communication and expert guidance every step of the way.
Step 3
Interview and Welcome Your New Team Members
We understand that time is of the essence. That's why we offer a fast turnaround time for interviews and placements. Once you've found the perfect candidates, you can quickly accept them and welcome them to your team.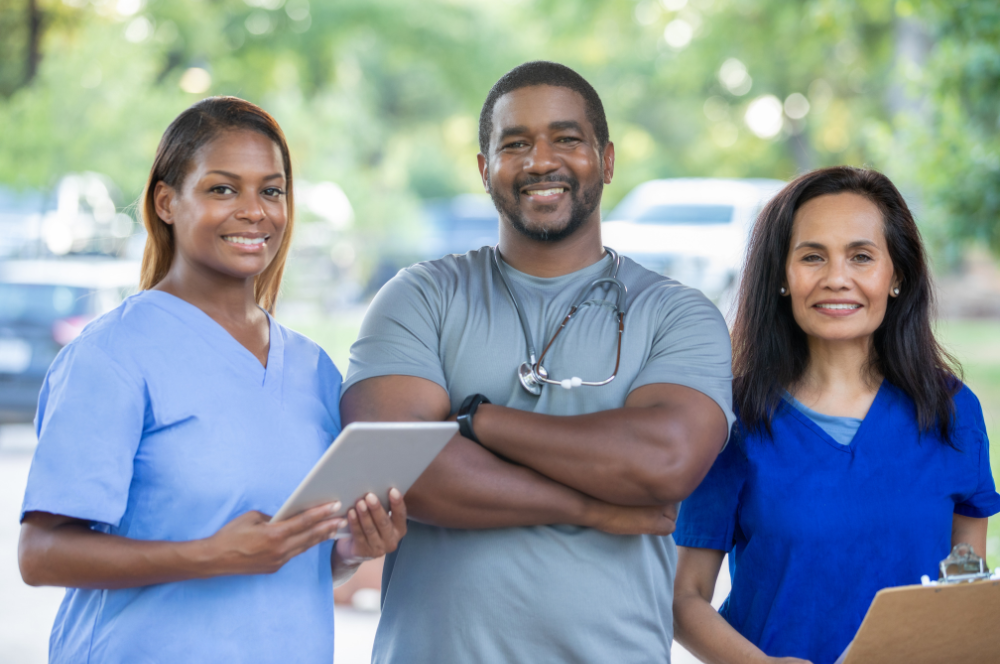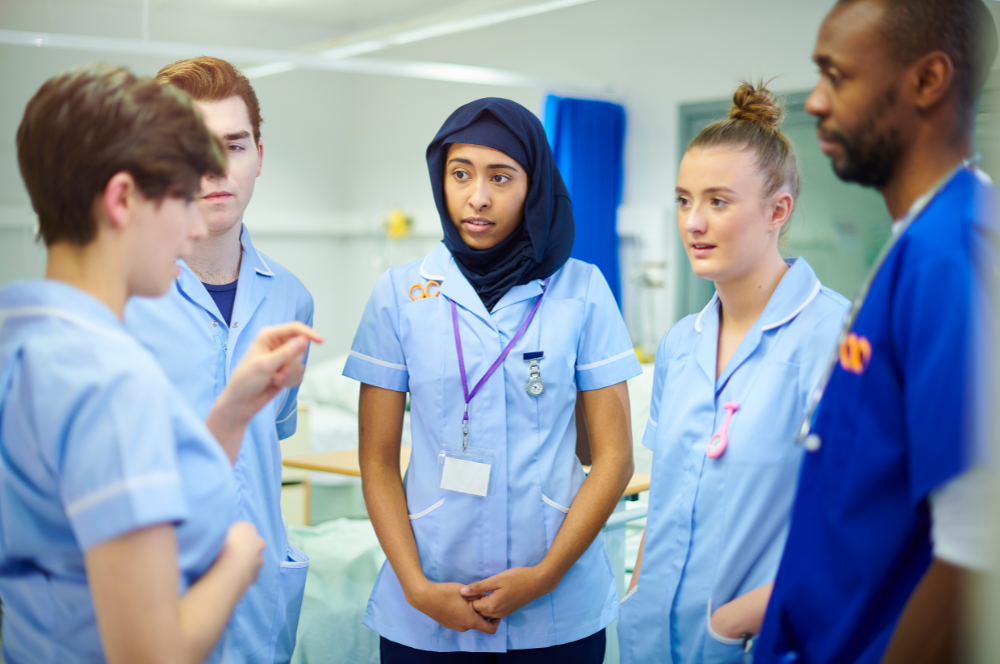 FAQ
What types of healthcare professionals can we expect to find through your agency?

We specialize in sourcing a wide range of healthcare professionals, including nurses, therapists, medical technicians, and administrative staff, among others.
What geographic regions do you cover for staffing placements?

We provide staffing solutions across diverse geographic regions. Our extensive network allows us to source professionals for both urban and rural healthcare facilities. We cover all over the United States.
Are your staffing solutions cost-effective for healthcare facilities?

Our flexible staffing options and competitive pricing ensure that our solutions are tailored to meet your facility's budget, helping you allocate resources efficiently.
Can you assist with hard-to-fill positions or specialties?

Yes, we excel in sourcing candidates for hard-to-fill positions and specialties, leveraging our extensive industry connections and recruitment strategies.
Do you offer healthcare staffing solutions for short-term or long-term needs?

Absolutely, we offer flexible staffing solutions that cater to both short-term, immediate needs, and long-term, ongoing requirements.
Need a new job? We can help.