Revolutionizing your Healthcare Staffing Experience
Convenient | Responsive | Efficient
GUARANTEED
Best Fit. Live Best Lifestyle. Guaranteed.
Even "dream jobs" aren't 100% perfect, but we make it convenient for you to choose the best.
Minority Owned & Proud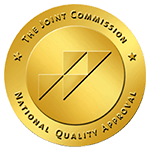 Reviving the staffing industry by being convenient, personable, and responsive in every interaction is our mission.
I'm a Healthcare Professional
Present talent/opportunity quickly and affectively.
Accessible to answer inquiries.
Support our candidates and clients in whatever they need.
Minimizes the sacrifice, steps, and effort for our customers.
Connect with us and share what you're looking for. You'll find out just how convenient our process is. You can focus on what matters most to you.
Always friendly.
Always knowledgeable.
Always transparent.
Work hard to educate and give advice.
Your friendly, dedicated, and personal recruiter will work with you to discover all the best fit opportunities for you and your needs. We take the time needed to do it right.
Respond to all communications within minutes of initial contact 8-5, M-F.
95% of all issues get resolved on the first encounter.
Be proactive with our responses.
Think about the customer's side in all matters.
We've got your back and we will always hustle servantly in a quick and responsive manner to get you the results you're looking for. From the start of our relationship to the very end, we are here for you.
Whenever You're Ready, We're Here To Help
You'll get a reply within 1 hour during regular business hours, and within 24 hours outside of that.
Cruise the Caribbean on Us!
NurseCon at Sea is the Ultimate Nurse Conference designed by Nurse Blake for nurses and nursing students to learn, share, interact and Party!
We sent some of our amazing healthcare workers on the NurseCon At Sea Cruise in 2022, and it was an amazing experience to say the least. We are looking for the right group of healthcare workers that will join us in 2023! Will you be one of them?
Learn more about the conference: https://nurseconatsea.com/
Testimonials
Matt M.
This has been an awesome experience Hopefully when this contract stops I will be able to get my next contract with the same positive experience
Jeremiah N.
I feel confident working with Marisol. She seems like a person that is ready to help someone find there future career.
Phyllis T.
This is a great company and they do their best to accommodate your needs I'm happy to be a part of this company
Dana G.
Kelly was very helpful and easy to work with. My experience was overall very positive. thank you.
Dawn D
I really enjoy working for MSG staffing, as your company is very professional, fun and a friendly place to work.Thank you for this opportunity.
Thought Provoking Articles