Revolutionizing your Healthcare Staffing Experience
Helping Candidates and Clients Save Time and Energy, Effortlessly.
In Search of a Fast & Effortless Hiring Process?
Welcome to MSG Staffing
Where we offer industry leading guarantees to be sure each client and talent we work with gets what they're looking for, evetime.
Minority Owned & Proud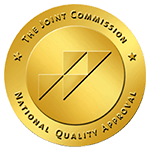 Our clients love us – and we're confident you will too. With a 4.7-star Google rating and five-time Best of Staffing winners, our M-azing reviews speak for themselves. Join us and experience the difference that sets us apart from the competition.
I Need Staff
Complete our quick form to experience hassle-free staffing solutions for your facility.
I Need Work
Complete our quick form to explore the wide range of healthcare jobs available for you.
Finding the right talent/opportunity can be time-consuming and challenging. Inquiries often go unanswered. These issues can lead to frustration, wasted time, and missed opportunities for both candidates and clients.

Our process is designed with convenience in mind. We are accessible to answer any inquiries and provide full support to meet your needs. We minimize the steps you go through, saving you time and energy. By connecting with us, you can experience a more convenient process that allows you to focus on what matters most to you.

Share what you're looking for and discover just how convenient our process is. Connect with us today to start experiencing a more convenient talent/opportunity search process.
"Working with MSG Staffing was the best decision I made as an RN. Their dedicated recruiters made the job search process so convenient and stress-free for me."
Finding a personable recruiter who is friendly, knowledgeable, and transparent can be challenging. It can be difficult to get the right advice and guidance in the job search process. These issues can lead to frustration, uncertainty, and missed opportunities for job seekers.

Our team of recruiters is friendly, knowledgeable, and transparent. We work hard to educate and give advice to help you find the right fit for your needs, everytime. With our friendly, dedicated, and personal approach, we aim to make the job/talent search more comfortable, informative, and successful.

Work with us, and we will be your personal recruiter to help you find the right fit opportunities. Connect with us today and finally get what you need.
"MSG Staffing truly cares about their RNs and goes above and beyond to ensure a personal and supportive experience. Their recruiters took the time to understand my needs and found me the perfect job match."
Slow or unresponsive communication can be frustrating for customers. Issues may take longer to resolve, leading to dissatisfaction and lost opportunities.

Our team is committed to being highly responsive to all customer communications. We aim to resolve 95% of all issues on the first encounter and proactively respond to customers' needs. By prioritizing quick and responsive communication, we aim to build strong customer relationships and foster trust and loyalty.

Connect with us today to experience our quick and responsive customer service.
"MSG Staffing's responsiveness is unmatched. Whenever I have a question or concern about the staff they provide to my facility, they are always quick to respond and address my needs. I always feel supported every step of the way."
Whenever You're Ready, We're Here To Help
You'll get a reply within 1 hour during regular business hours, and within 24 hours outside of that.
Cruise the Caribbean on Us!
NurseCon at Sea is the Ultimate Nurse Conference designed by Nurse Blake for nurses and nursing students to learn, share, interact and Party!
We sent some of our amazing healthcare workers on the NurseCon At Sea Cruise in 2022, and it was an amazing experience to say the least. We are looking for the right group of healthcare workers that will join us in 2023! Will you be one of them?
Learn more about the conference: https://nurseconatsea.com/
Testimonials
Matt M.
This has been an awesome experience Hopefully when this contract stops I will be able to get my next contract with the same positive experience
Jeremiah N.
I feel confident working with Marisol. She seems like a person that is ready to help someone find there future career.
Phyllis T.
This is a great company and they do their best to accommodate your needs I'm happy to be a part of this company
Dana G.
Kelly was very helpful and easy to work with. My experience was overall very positive. thank you.
Dawn D
I really enjoy working for MSG staffing, as your company is very professional, fun and a friendly place to work.Thank you for this opportunity.
Thought Provoking Articles
Our Locations
MSG Staffing is proud to serve healthcare facilities throughout the New England region, comprising of Massachusetts, Rhode Island, New Hampshire, and Connecticut.